Mortgage Rates - Conforming Loans
Mortgage Rates - FHA Loans
Mortgage Rates - Jumbo Loans
Listen First Then Find Solutions:
Whether buying a home in California or refinancing a current home loan; JB Mortgage Capital, Inc. is here to help you achieve your goals. Our approach is to listen first then find solutions approach we're able to better assist our clients with their mortgage needs. We offer industry low home loan rates in California, personal one-on-one service and fast closings. We have the knowledge and experience to help each and every client obtain a great California home loan rate.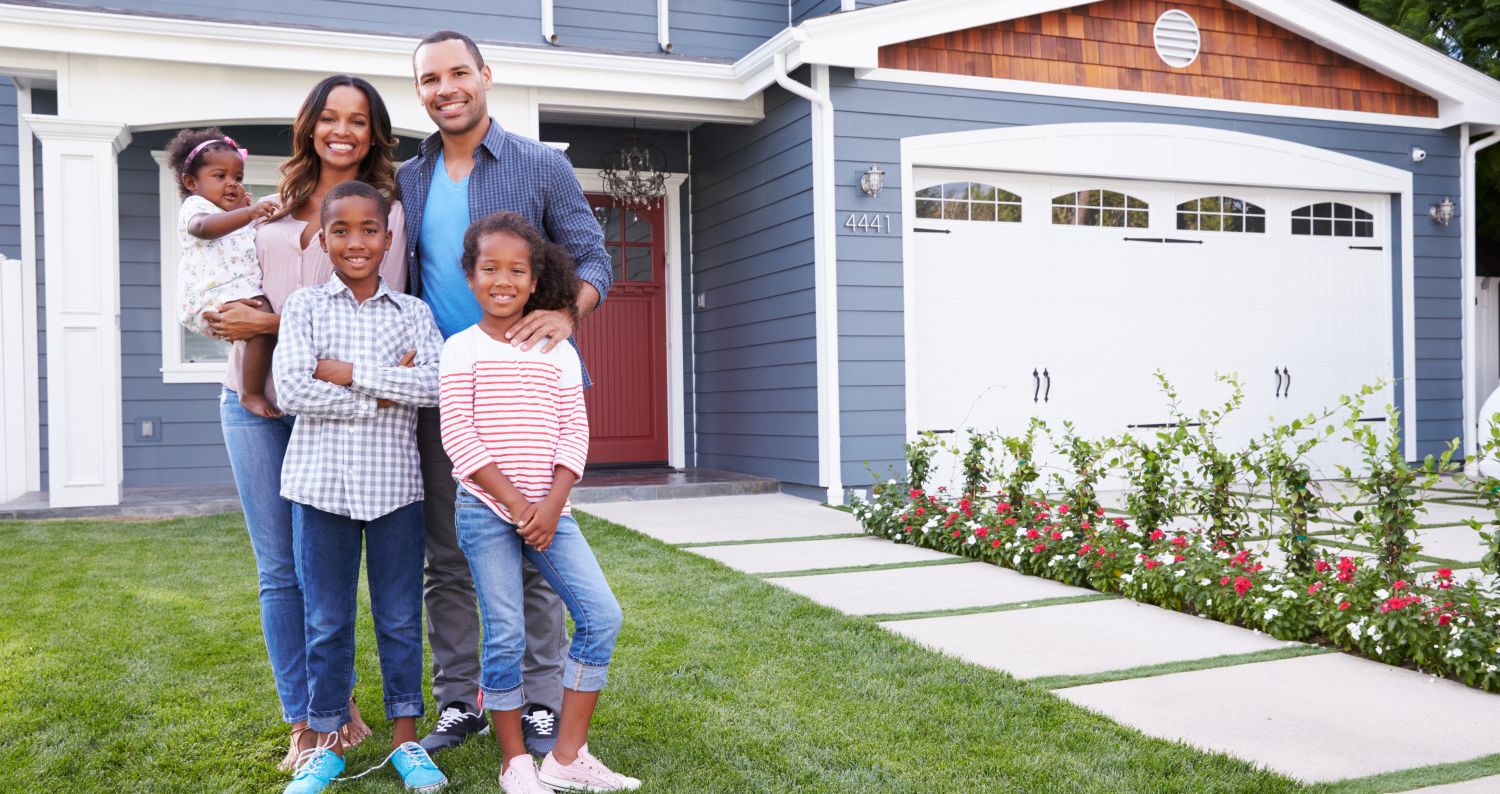 We'll Cover The Following Home Loan Topics:
Current Home Loan Rates: We update our home loan rates on a daily/weekly basis (see below). We encourage our clients to stay on top of current mortgage rates so they can make a better decision about locking in terms are the right time.
Working With JBMC, Inc.: Experience, Knowledge and Customer Care are the foundations of JB Mortgage Capital, Inc. As mentioned, we'll take the time to listen and then find a solution to your home loan needs. We offer conventional/conforming and FHA home loans; both fixed rate and adjustable rate options.
Fixed Rate Home Loans: From 30 year fixed rates to 10 year fixed rates; we have a wide variety of fixed rate home loan programs. The most popular fixed rate home loan is the 30 year fixed rate and the second most popular is the 15 year fixed rate term.
Adjustable Rate Home Loans: Our most popular Adjust Rate home loan program is the 7/1 ARM. We also offer a 5/1 and a 10/1 ARM. Understanding the important details about what goes into an ARM loan can save you thousands of dollars in interest.
Mortgage Pro-Tips: One of our goals is to save you money; we share a few ideas that could save you time and money. In addition to the below we have a lot more tips we can share with you so be sure to ask when requesting a quote.
Conventional/Conforming and FHA Loan Programs: We discuss the important difference between the loan programs and how to best use them when obtaining your next home loan.
Primary home, Secondary home and Investment Properties: We have the ability to handle all three situations and we can offer financing on 2-4 unit properties as well.
Less Than Perfect Credit Home Loans: We have several loan program options for those with less than perfect credit – even if your credit score is below 600 we might be able to help. We'll take the time to listen and do our best to offer a solution to put you on a better financial path.
Working With JB Mortgage Capital, Inc.
Personal One-On-One Attention
You'll work with one person from beginning to end. Many mortgage companies in California pass you from one department to the next during the loan process. This can cause delays and issues for the borrower. When you work with us you'll always know who to call or email should you have a question or if you would like an update. You can reach us via email or phone and we'll always follow up in a timely manner.
Putting The Needs Of The Client First
We take the time to make sure we review your information to find the best possible home loan product. We put the clients needs first and work diligently to meet the needs of the clients.
Top Ratings With The BBB and BCA
We're a mortgage company that has years of experience and a wealth of knowledge about the mortgage industry and we are open to sharing that with our clients. That's one of many reasons why we have an "A+" rating with the California Better Business Bureau (BBB) a "AAA" rating with the California Business Consumers Alliance (BCA) and a five star rating with Zillow and Mortgage101.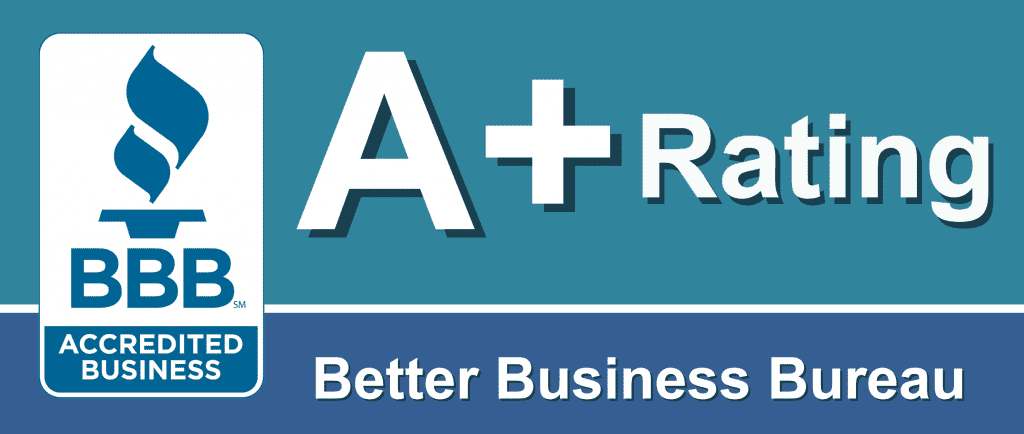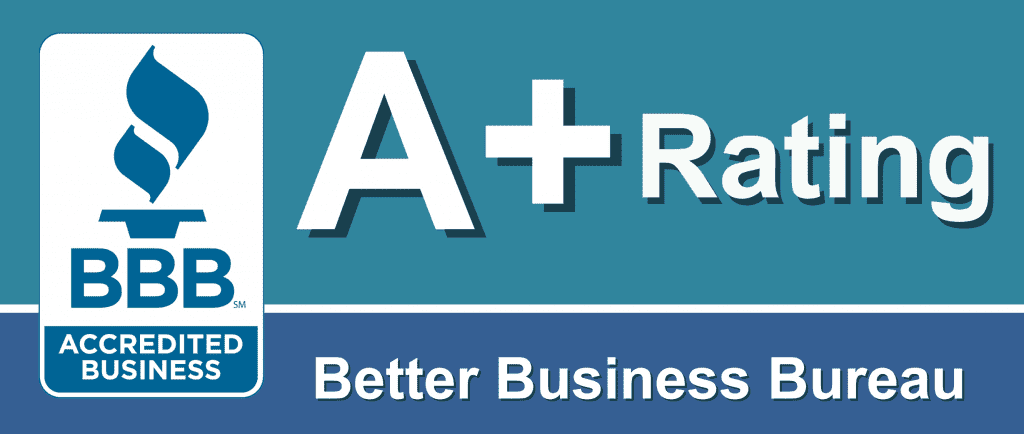 An Overview Of Our Home Loan Options
We provide California conforming loans, jumbo loans, portfolio loans and FHA loans for clients that are looking to refinance or purchase a new home loan on one to four unit residential properties. Our diversified home loan programs provide opportunities for W-2 employees, self-employed or retired borrower's to secure a new home loan rate at industry low terms. From flexible loan qualifications to zero cost home loans to buying down the interest rate; we'll review all the options with you and answer any questions you may have.
Concerns about qualifying? No worries; we'll find solutions that match your financial situation and discuss the general requirements for getting pre-qualified.
Fixed rate home loans in California are a great options for those looking for a fixed interest rate and home loan payment that never changes. Fixed rate home loan programs offer this stability; here are the four main fixed rate home loan programs.
30 Year Fixed Rate: 
The interest rate is generally higher than the other other fixed rate programs however your payment is usually lower because of the longer term.
20 Year Fixed Rate:
This loan option has become more popular over the years as a good option for those that want a low payment but also want to pay off their mortgage faster.
15 Year Fixed Rate:
This is the second most popular fixed rate loan program; the payment is higher than the 30 and 20 year fixed rate programs but you can payoff the home in only 15 years.
10 year Fixed Rate:
This is probably the least popular fixed rate loan program however for those that can afford the payment its a great way to pay off the house in only ten years.
Important Points To Remember:
None of our home loan programs have a pre-payment penalty
None of our first home loan programs have a balloon payment
These loan options are good for both refinances and purchases.
* there is also a 25 year fixed rate option as well.
Adjustable Rate Home Loans
The most popular adjustable rate loan program at JB Mortgage Capital, Inc. is the 7/1 ARM followed by the 5/1 ARM and then the 10/1 ARM. Here is an overview of each loan option:
5/1 Adjustable Rate Mortgage:
The 5/1 ARM has a fixed rate period of five years and then every year after that it adjusts. The adjusted rate is based on the margin and the current value of the index it's based on (generally it is the 1-year LIBOR index).
7/1 Adjustable Rate Mortgage:
This is our most popular adjustable rate mortgage program and has a fixed rate for seven years and adjusts every year after the fixed rate period. The adjusted rate uses the same standards as the 5/1 ARM.
10/1 Adjustable Rate Mortgage:
The least popular adjustable rate mortgage program offers the greatest security out of the three however it usually comes with the highest interest rate. Sometimes the interest rate is only slightly lower than a 30 year fixed rate. The adjusted rate uses the same standards as the 5/1 ARM when the rate adjusts after 10 years.
First Mortgage Pro-Tip:
When getting home loan quotes always ask what are the total fees – lender fees and third party fees. Too many people get hung up on points and miss the fact that their "zero point" home loan might have $5,000 – $10,000 in other fees. Knowing the big picture is essential
Second Mortgage Pro-Tip:
Avoid companies with bad ratings. It takes 60-90 seconds to look up a rating on the Better Business Bureau website -if they have a rating below a B you're taking a big risk. When it comes to a mortgage company you really should only work with A rated companies.
Third Mortgage Pro-Tip:
Never assume and always ask questions. Far too many people assume their rate is locked or assume they're closing on time or assume have an approval from an underwriter. Never assume always request confirmation and clarification. Lastly; ask questions and keep asking questions until you feel like they've been answered. 
Conventional/Conforming Home Loan
Our Conventional and Conforming California home loan programs are the most popular type of loans we have at JB Mortgage Capital, Inc. Below is an overview of Conventional, Conforming and FHA home loans.
What Is A Conventional Home Loan
A Conventional home loan is any home loan that is not backed by the US government (loans backed by the US government are FHA home loans and VA home loans). A Conforming loan (see below) is a Conventional loan but not all Conventional loans are Conforming loans.
What Is A Conforming Loan
Conforming loans conform to underwriting guidelines set by Fannie Mae and Freddie Mac. These two mortgage giants have an Automated Underwriting System (AUS) that lets mortgage companies know if your loan conforms to the standards they've set.
Appraisal Waivers With Conforming Loans
In some cases Fannie Mae or Freddie Mac offers to waive an appraisal. This is not the norm however from time to time they are granted. If you have to do an appraisal please make absolute certain your house is ready to show. When values come in below expectations we generally find the pictures in the report show the house was not ready. Before the appraiser inspects the property make sure all the rooms are clean and the outside landscaping is up-to-date. Treat the inspection as if you were showing the home to a perspective buyer; that is how you get the most out of an appraisal.
Fixed Or Adjustable
Both fixed rate home loans and adjustable rate home loans are available under the conforming loan umbrella. A fixed rate conforming loan means your rate and your payment never changes. An Adjustable rate conforming loan means your rate is fixed for limited time and then it adjusts after the fixed rate period.
Purchase or Refinance
You can use conforming home loan programs to either purchase a home or refinance a current home loan. The conforming loan program can be used for a primary residence, secondary residence or an investment property.
Conforming Loan Amounts
We have an entire page dedicated to each county and what their conforming loan amount limit is. Feel free to review what your county limit is or call us if you have any questions. The base line amounts are as follows (some counties due have higher limits):
| | | | |
| --- | --- | --- | --- |
| 1-unit $484,350 |  2-unit $620,200 | 3-unit $749,650 | 4-unit $931,600 |
Qualifying For A Conforming Loan:
The qualifying standards of eased in recent years and more homeowners and homebuyers are able to access Conforming loan programs. When it comes to a primary or secondary residence; if you have at least 20% equity, a 680 or higher credit score and 45% or less debt-to-income ratio then going with a conforming loan might just be your best option. Do conforming loans go below these levels when it comes to getting qualified? Yes they do; the above is just a general guideline.
We offer some great FHA home loan options for clients that need an FHA home loan. The FHA program is great for first time home buyers, those with less than perfect credit and/or those with a small downpayment.
What Is A FHA Home Loan?
A FHA home loan is a loan that is backed by the government and all FHA loans comes with Mortgage Insurance (MI). This is not homeowners insurance; its an insurance policy paid by you (it's added to your mortgage payment) in case you default on your loan.
Fixed Or Adjustable:
FHA home loan rates in California can either be fixed  or an adjustable however the fixed rate option is significantly more popular than the adjustable rate option. Most homeowners or homebuyers chose the 30 year fixed rate option as it provides more flexibility to the borrower in terms of a lower monthly payment.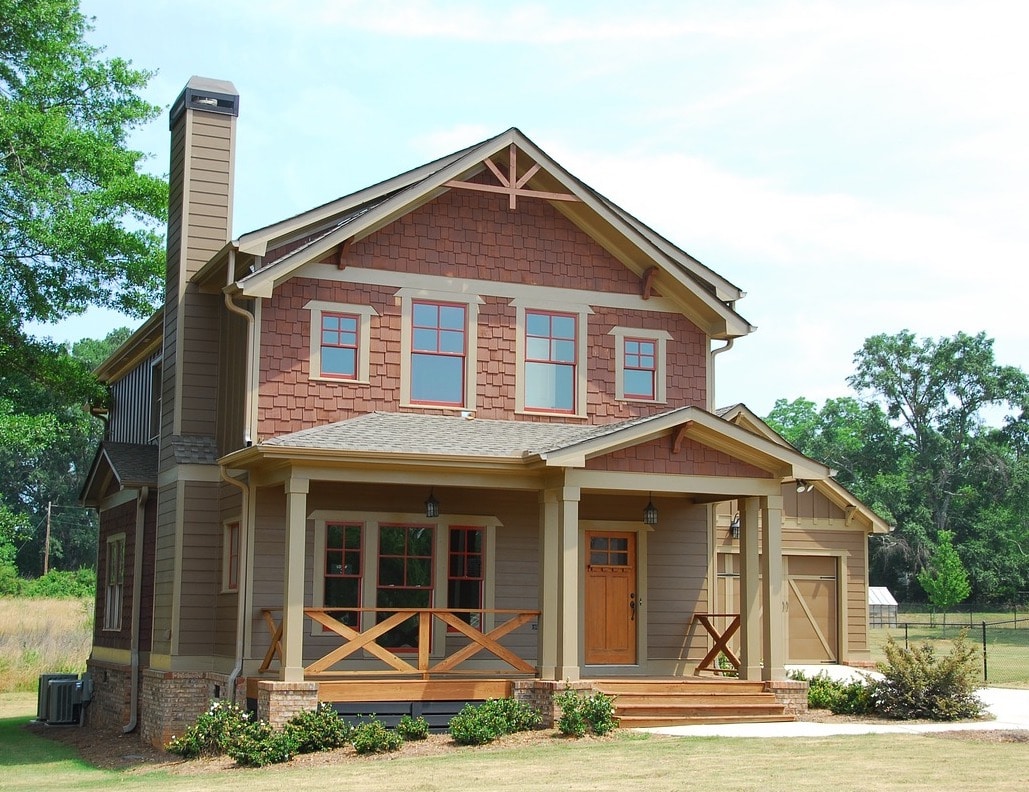 Purchase or Refinance:
You can use the FHA home loan program to purchase or refinance a primary residence only (the FHA loan program cannot be used to buy investment property). For cash-out refinances the FHA loan program allows for higher debt-to-income ratios (compared to the conforming loan program) and goes up to an 80% loan-to-value ratio.
FHA Loan Limits:
Like conforming loan limits we have a page dedicated to the current FHA loan limits or feel free to call us with any questions about current loan limits with the FHA loan program. The baseline limit was increased to $314,827.00 in 2019 and in the high cost areas of California the limit is even higher.
Qualifying For a FHA Home Loan:
Getting qualified for a FHA home loan is a bit easier than a conforming loan program. If your credit score is below 700, if you have high debt and/or little equity you may want to consider a FHA loan. The program allows for borrowers to have these potential issues while at the same time offering a low rate to the borrower.
Home Loan Rates In California – Less Than Perfect Credit:
If you have less than perfect credit we have several home loan options that might meet your needs. Even if your credit score is below 600, even if you've missed payments or have a previous Bankruptcy – we have options you should consider. Some of the benefits of our flexible loan options:
Missed mortgage payments: Have you missed a mortgage payment and want to do a refinance or purchase a home in California? We offer several options that can help you obtain a new home loan. 


Low credit scores: We can work with low credit scores; even scores below 600. With our flexible guidelines we offer great terms on our less than perfect credit programs. And we'll also suggest a path for additional long term solutions as your credit score improves.


High debt: Sometimes a person has taken on a lot of debt due to circumstances beyond their control. A job loss, medical expense or even helping a child pay for college. At JB Mortgage Capital, Inc. we take the time to work with those that other companies turn down. Don't let high debt prevent you from obtaining a new home loan.


Bankruptcy: Many mortgage companies turn down those with Bankruptcies however we have lot's of options for those with a Chapter 7 Bankruptcy or a Chapter 13 Bankruptcy. In fact; if you've completed your Chapter 13 Bankruptcy we have a specific loan program that might be able to help lower your monthly payment. Even if you're only one day out of the Bankruptcy closing.
JB Mortgage Capital, Inc.
Thank you for taking the time to read about our great California home loan rates and your options. We hope to be able to earn your business. If you're looking to purchase a home or refinance a current home loan than please be sure to contact us directly for a no-cost/no-obligation home loan quote. You can request a quote through one of our contact request forms or call us directly at 1-800-550-5538.