Benefits Of A Great Home Loan Rate:
At JB Mortgage Capital, Inc. we provide low California home loan rates for both purchase and refinance transactions. Whether it's a fixed rate or an adjustable rate mortgage – JB Mortgage Capital, Inc. has the knowledge and experience to help each and every client obtain a great home loan rate. The best home loan rates and programs can provide significant benefits to a client looking to refinance their current loan or purchase a new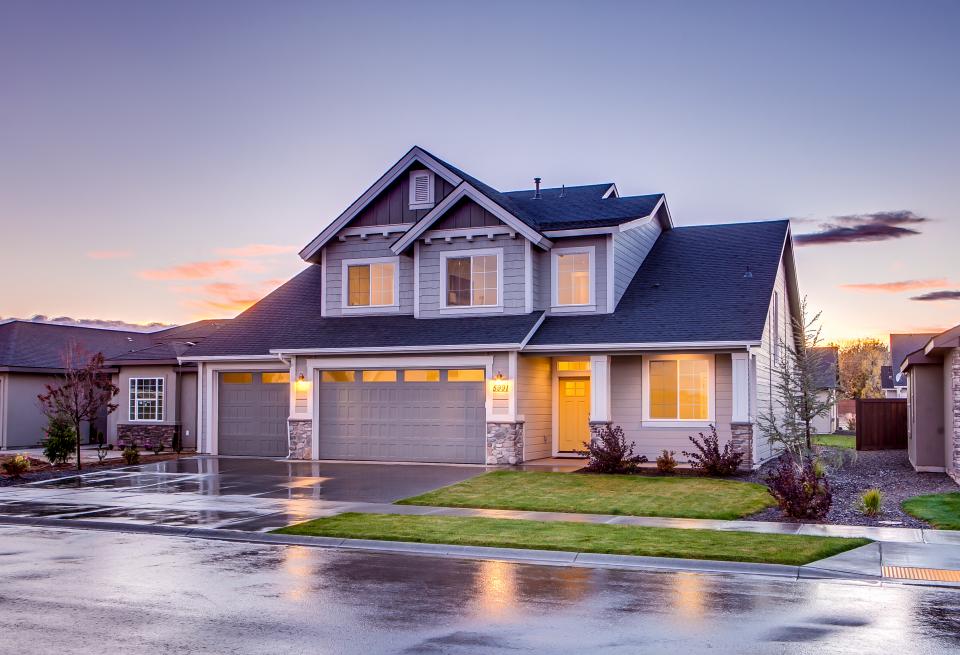 home. From San Diego to northern California; JB Mortgage Capital, Inc. covers all of California. To find information about current mortgage rates; please be sure to visit our mortgage rates section or you can connect with Loan Officer Kevin O'Connor on Twitter: @Rates01. 
Working with JB Mortgage Capital, Inc.:
First and foremost – you'll work with one person from beginning to end. Many mortgage companies pass you from one department to the next during the loan process. This can cause delays and issues for the borrower. Second; we take the time to make sure we review your information to find the best possible loan product. We put the clients needs first and work diligently to meet the needs of the clients. We're a mortgage company that has years of experience and a wealth of knowledge about the mortgage industry and we are open to sharing that with our clients. That's one of many reasons why we have an "A+" rating with the Better Business Bureau a "AAA" rating with the BCA and a five star rating with Zillow and Mortgage101. We provide conforming loans, jumbo loans and FHA loans for clients that are looking to refinance or purchase a new home loan on 1 to 4 unit residential properties. Our loan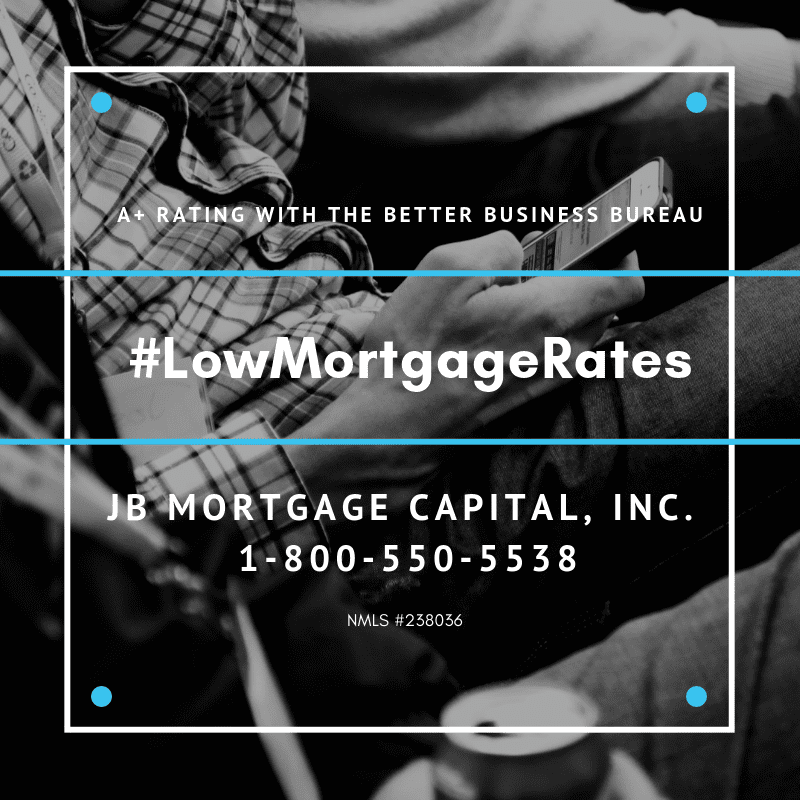 programs provide opportunities for retired and self-employed borrower's to secure a new home loan rate and industry low terms. From zero cost loans to buying down the interest rate; we'll review all the options with you and answer any questions you may have.
Current Mortgage Rates:
Staying on top of current mortgage rates is an essential part of making sure you obtain the lowest mortgage rate and the best possible terms. That's why we update current rates frequently on our website; social media and in our correspondence with our clients. We understand the value of knowing where current rates are at and how to develop an effective strategy for locking in the lowest rate possible.
Fixed And Adjustable Rate Mortgages:
Here are the fixed rate home loan terms we offer:  30 year fixed rate, 25 year fixed rate, 20 year fixed rate, 15 year fixed rate and a 10 year fixed rate.  The main adjustable rate home loan terms we offer are a 10/1 adjustable rate mortgage, a 7/1 adjustable rate mortgage and a 5/1 adjustable rate mortgage. If you are looking for the best new home loan to purchase a property we can generally have the pre-approval done the same day and send our pre-approval letter to you or your realtor.
Contact us today at 1-800-550-5538 and request a no cost – no obligation home loan pre-approval and we'll give you our best low California home loan rate. We generally can pre-approve our clients in less than 24 hours and close within 30 days!
Refinance Your Mortgage:
Is now the right time for you to consider a refinance of your current mortgage? Does your current mortgage have a high interest rate or are you looking to refinance because you wish to take cash out? Doing a refinance with a reputable mortgage company ensures you'll get a great mortgage rate and a smooth closing. At JB Mortgage Capital, Inc. we provide the unique combination of a low interest rate along with top notch customer service.  With extensive knowledge and nearly over 14 years of experience; we will work hard to find the best refinance terms for you and provide our industry best 1-on-1 personal service from application to closing.