California refinance options during the Spring 2017 are increasingly becoming more attractive as mortgage rates come down from the winter highs.  It appears mortgage lenders are willing to be a bit more aggressive with both fixed rate mortgage products and adjustable rate mortgage products.  As the mortgage bond market improves; you'll notice mortgage rates slightly improve…..mortgage rates tend to move down much slower than they move up.  Mortgage lenders are cautious with their mortgage rate levels due to the fact the market can reverse quickly thus causing losses to the bottom line.  Fannie Mae has also been stepping up to help stimulate the market by allowing lenders to speed up the process on certain type of loans.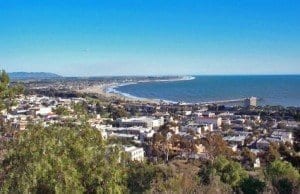 California refinance volume will probably pick up by next month provided mortgage rates remain stable or improve.  Also with the recent move by Fannie Mae to ease documentation requirements on certain mortgage loans; borrowers will find it easier to complete a California refinance compared to previous years.
California refinance spring 2017 might not go down as a big time for refinance mortgage loans but it may be the first step in many as the market recovers from the massive spike in November 2016.  Back then mortgage rates went from the mid 3's to the mid 4's in a very short period of time and California refinance options were a bit limited due to the higher rates.