Banc of California, now known as MUFG Union Bank as a result of a merger, was founded by William Chapman Ralston on July 4, 1864, in San Francisco, California. According to some sources, the bank was claimed to be the pioneer commercial bank in the Western United States.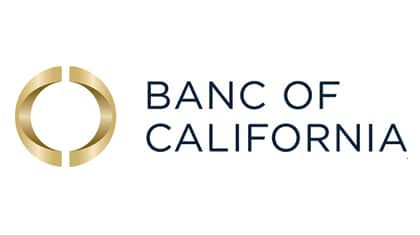 History
Origin of Banc of California can be traced to a banking firm started by four (4) man—Fretz, Morgan, Garrison, and Ralston—in 1856. Along the line, in 1864, Ralston opened the Banc of California with Darius Ogden Mills as president and Ralston himself as a cashier; Louis McLane was among the board of directors.
Moving forward, on September 4, 1864, a branch was opened in Gold Hill Nevada. The bank financed several mining operations and repossessed mines of defaulters. According to history, Ralston, in most cases, would lend money to mine owners under circumstances that make repayment difficult and usually resulted in default and repossession.
During the time of volatile trading of Nevada mining stocks, there was a run on the bank. With the fear of the bank becoming insolvent, a surge of customers withdrew their funds.
Ralston later turned over everything he owned to Sharon through execution of a deed of trust, also admitted to irregularities in the banking practices and he stepped down as president.
Subsequently, the bank reopened on October 2, 1875, with Darius Ogden Mills as president. William Alvord succeeded him after his retirement in 1878. Under William Alvord's leadership, the Banc of California became a notable center of exchange between Europeans money market and those of China and Japan.
Mergers
Decades later, the Banc of California merged with Union Bank to form Union Bank of California in April 1996.
In August 2008, Mitsubishi UFJ Financial Group bought 35% of Union Banks's share. The outstanding shares belonging to Union Bank of California (UnionBanCal Corporation) was later acquired by Mitsubishi UFJ Financial Group which was announced on November 4, 2008.
In 2014, the Bank announced to change its legal name from Union Bank of California to MUFG Union Bank, N.A. starting July 1, 2014.
Acquisitions
In April 2010, Union Bank acquired several assets such as Tamalpais in Marin Country and also assumed certain liabilities. In 2012, Union Bank announced it had successfully acquired Pacific Capital Bancorp for $1.5 billion.
In 2013, Union bank acquired First Bank Association Bank Services in which the acquisition brought about $550 million in deposits to Union Bank.
Location
The bank has its headquarters in New York City and has more than 350 branches across Washington, Oregon, and California.
Services
MUFG Union Bank, N.A. offers a variety of banking services as well as wealth management solutions in the US. The bank provides private banking services such as trust and estate services, loans and deposits, wealth planning, among others.
Its loan product portfolio is comprised of home loans or equity loans, diversity lending, equipment leasing and also offers online and mobile banking, deposit and payment, and many more.