Real estate has become a thriving business in the world today as people are always seeking to sell or buy homes. We have several real estate enterprises in the state of California; notable among such is the Coldwell Banker real estate enterprise. In this article, we are going to be discussing its history and some of its specific locations and agents in California.
History
Prior to the devastating earthquake that took place in San Francisco in 1906, John Conant Lynch, Colbert Coldwell and Albert Nion Tucker came together to form Tucker, Lynch and Coldwell on the 27th of August 1906. Benjamin Banker became a member of the company as a salesman in the wake of 1913 and moved on to becoming a partner in 1914. That same year, the company changed its name to Coldwell Banker. The company expanded by moving to a three-story building in San Francisco and didn't expand its coast outside California until 1952.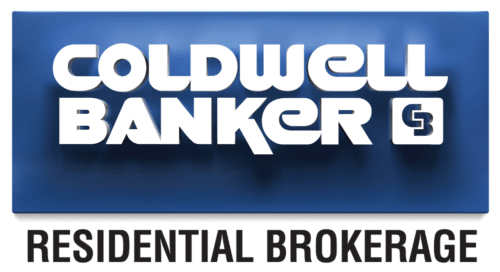 Locations in California
Coldwell Banker has specific locations within California and these locations are headed by specific agents. We are going to be looking at some of these locations and their specific agents. If you reside in California then this info should quite helpful in aiding you buy or sell a home or any building property.
Coldwell Banker, Lake Tulloch:
This Coldwell Banker office, headed by Amy Walker, is quite specific about homes in Copperopolis. In this location, there are a variety of home options you can choose from. These options range from lakefront properties, vacation homes, permanent homes, golf course homes, new constructions and similar sorts. Copperopolis is a small but fast growing town as new constructions keep sprouting daily. A unique feature about this location is its closeness to two significant highways; Yosemite National Park, San Francisco and Sacramento. Lake Tulloch is just a few minutes drive away from the highway.
Coldwell Banker, Gene Armstrong:
This office is headed by Lidia Salamanca. It is located around the North East of Los Angeles airport. If you reside around this area and you consider relocating then this office can suit your travel needs if you are looking to sell or buy a house. Their open hours are Monday-Friday.
Coldwell Banker, Cutten Realty:
This office location boasts 48 years of service as their area of service covers Eureka, Fortuna, and McKinleyville. One unique feature of this Coldwell Banker office is its 7-day-a-week availability. You have an array of building options to pick from in the beautiful Northern California where the ocean meets the Redwoods. This office is headed by Suzy Wooden.
Coldwell Banker, Royal Realty:
This office has served the areas of Chula Vista, Bonta, and National City respectively. They are quite skilled in the art of selling and buying homes in today's market. This Coldwell office is headed by Alexandra Vinson Shepard.
Coldwell Banker, Coastal Alliance
This office serves the areas of Lakewood, Seal Beach, Naples, Belmont Shore, and the likes. The Coastal Alliance office is quite specific about home properties in Los Angeles and Orange counties. Every year, Coastal Alliance records over 1 billion dollars in sales. Costal Alliance is one of the most thriving Coldwell Banker offices. If you reside around the areas of their service then you can cash in on a smooth real estate transaction as their level of expertise is top-notch. The agent assigned to head this branch is Karen Seka.
Other Coldwell Banker Offices Include:
Coldwell Banker, The Wilkinson Team, located on West Main street, California, headed by Marisa Gutierrez.
Coldwell Banker, Ambassador Realty, located on Whittier Boulevard, Whittier, California. This office is headed by Edgar Cendejas.