If you are looking to refinance your current mortgage or purchase a home in the Canoga, Park area please contact me directly for a free quote. My direct number is 1-800-550-5538 or you can complete one of the request a quote forms on our website. We offer low mortgage rates in Canoga Park, CA, fast closings and exceptional service to each and every client.
Mortgage Rates In Canoga Park, California:
Canoga Park, California Mortgage Calculator:
Using our Canoga Park, California mortgage calculator to figure out your monthly mortgage payment is an essential part of buying a home or refinancing a current mortgage. Use our free Canoga Park, California mortgage calculator to help you determine what you can afford and if you have questions please don't hesitate to ask!
Living In Canoga Park, California:
Canoga Park , CA is located in southern California.
Canoga Park is a neighborhood in the San Fernando portion of Los Angeles, and it is known for having an ethnically diverse population. In the spot where the present-day Canoga Park is located, the Tongva-Fernandeño and Chumas-Venturaño tribes were once dominant. The San Fernando Valley was inhabited by Native-American peoples for about 8,000 years. These civilizations are responsible for the Burro Flats Painted Cave located in the valley.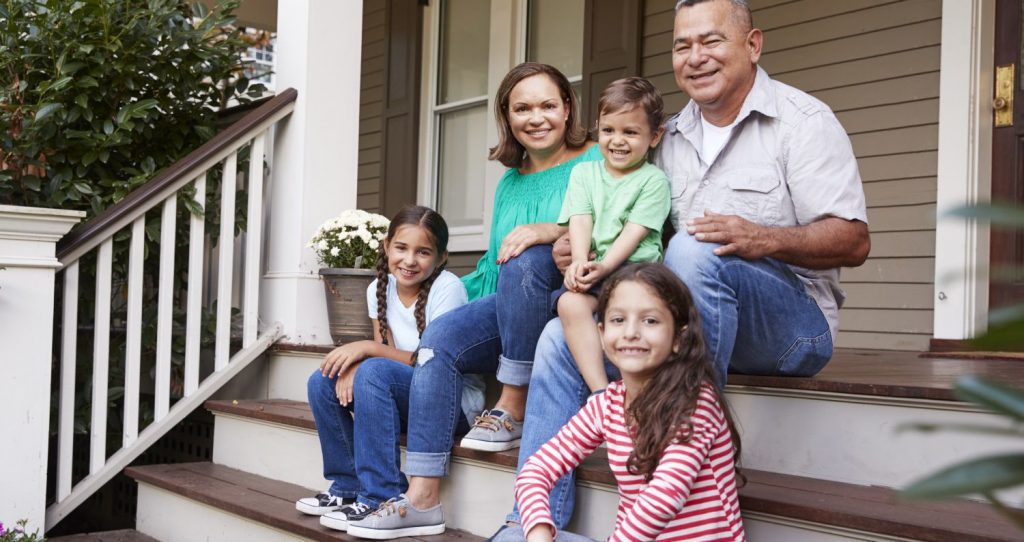 Mission San Fernando Rey de España:
In 1797, the area that is now Canoga Park was part of the mission San Fernando Rey de España, but after the Mexican War of Independence from Spain, the land became known as part of the Rancho Ex-Mission San Fernando. In 1845, a land grant was issued to three Chumash people for Rancho El Escorpion, later called Platt Ranch.
Canoga Park In the 20th Century:
The town of Owensmouth was founded in March 1912. It primarily served as an agricultural community, producing wheat, sugar, beets, citrus, walnuts, chickens and eggs. The Canoga Park name came in 1931, but it continued on as a small, niche community until the late 1940s. That was when Pierce College was founded, and not long after, aerospace companies like Rocketdyne and Litton Hughes Aircraft came to town, forever changing the makeup and landscape of Canoga Park.
Then, in the 1960s, the 101 freeway connected the West Valley to Canoga Park, making it officially a suburb of greater Los Angeles. The Canoga Park Chamber of Commerce was founded in 1912 to improve water access and to serve agricultural and transportation needs.
The chamber merged with the West Hills Chamber of Commerce in 1994, and the growth, diversity, and development experienced by Canoga Park led to the city being named an All-American City in 2005. This was actually the first time that a Los Angeles community rather than an incorporated city took home this honor.
Today, Sherman Way serves as the main street of Canoga Park. There are a variety of businesses here, along with the Walk of Hearts, where bronze plaques are embedded in the ground in order to recognize the city's most revered teachers.
Shopping In Canoga Park:
Two regional malls make available activities even more diverse. These are the Westfield Topanga, which boasts more than 200 shops and boutiques, dining options and some large-scale operations including Target, Neiman Marcus and Nordstrom's. The other mall, the Fallbrook Center, is an open-air mall consisting of a million square feet with stores like Kohl's, DSW and Burlington Coat Factory.
Local Schools In Canoga Park:
In terms of education, the Los Angeles Unified School District is the primary server of the community and includes Canoga Park High School, Owemsmouth Continuation School, Christopher Columbus Middle School, Multicultural learning Center, N.E.W. Academy Canoga Park and Hart Street Elementary School.
When it comes to employment, Rocketdyne and Pratt &Whitney remain two of the most prominent Canoga Park employers, along with companies like Thermo Fisher Scientific and various retail stores around the city.
Additional California Cities:
If you're looking for additional information on another Southern California city please be sure to visit the main Southern California page.