Mortgage rates in Chino, California for both purchase and refinance transactions. We offer low rates, fast closings, and personal. Contact me directly at 1-800-550-5538 for a quote (or complete our online request form) and see what makes us different.
Mortgage Rates In Chino, California: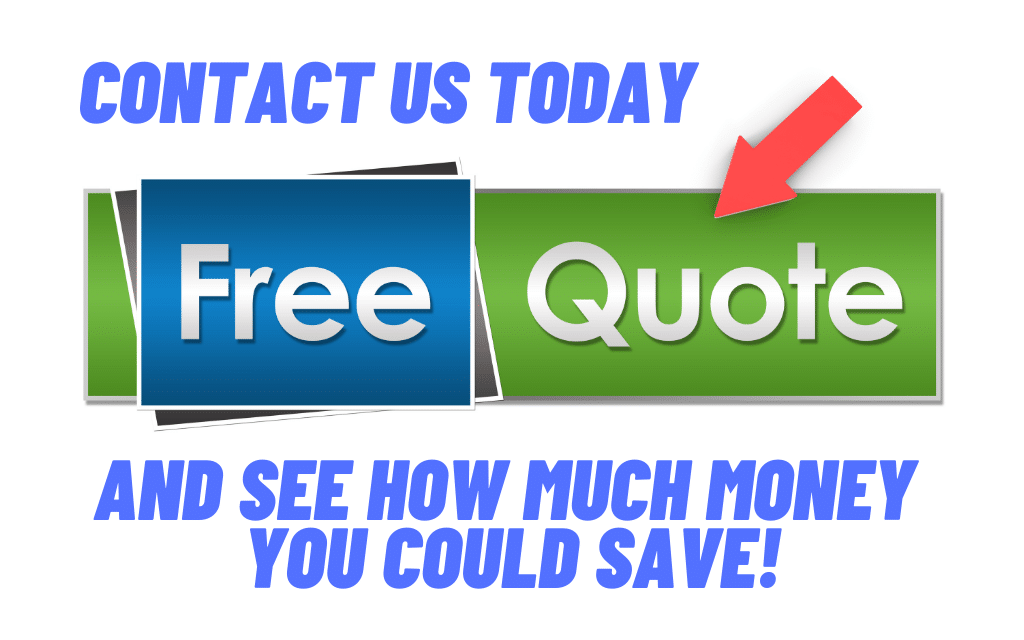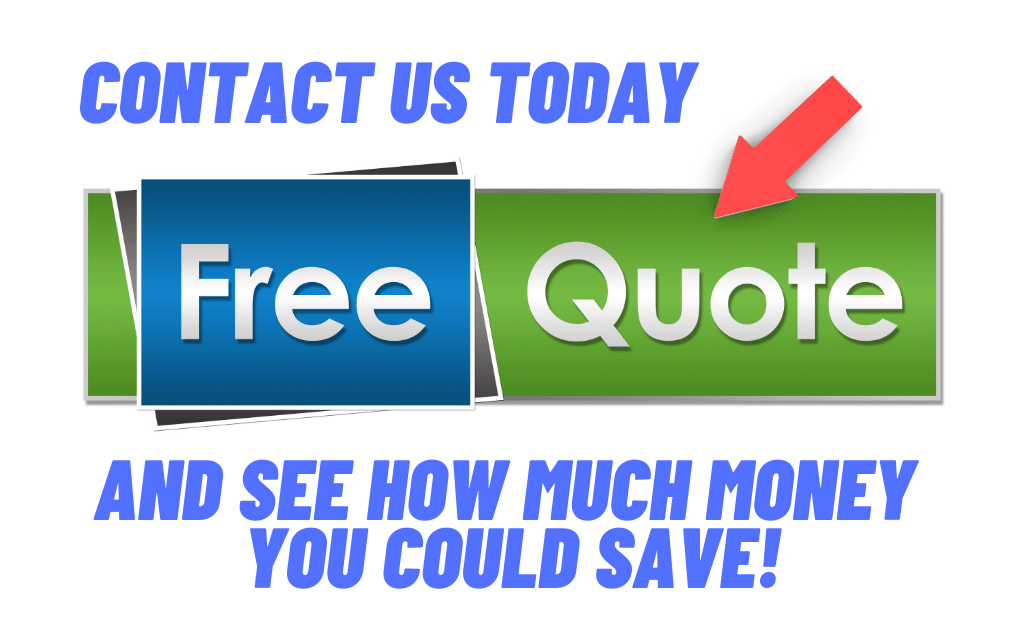 Chino, California Mortgage Calculator:
Using our Chino, California mortgage calculator to figure out your monthly mortgage payment is an essential part of buying a home or refinancing a current mortgage. Use our free Chino, California mortgage calculator to help you determine what you can afford and if you have questions please don't hesitate to ask!
Living In Chino, CA:
Located in the western end of San Bernardino County, California, USA, Chino has Los Angeles County and Chino Hills to its west and Orange County to its south in the Southern California region, Pomona to its northwest, and East Vale in Riverside County to its southeast. The city can is accessible via the Pomona and Chino Valley freeways.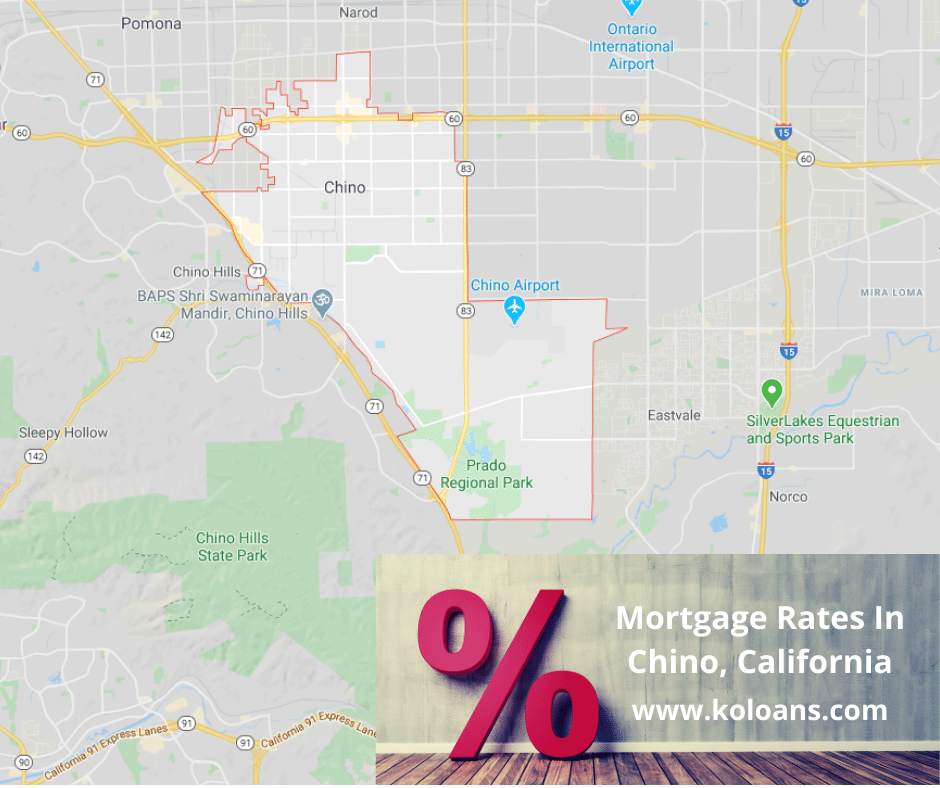 Agriculture Is Important To Chino:
Sometimes mistaken for its next-door neighbor; Chino Hills, California, Chino and its surrounding area are widely known as one of the major centers of agriculture and dairy farming i.e. milk and milk products in Southern California. In 2008, Chino was awarded "100 Best Communities for Youth" for the second time in three years, and this is how far the city has come in being recognized as a good place to raise a family.
Local Realtors In Chino:
If you are looking to purchase a home in Chino, CA you'll want to hire an experienced local Realtor. Your mortgage lender will work closely with your Realtor during the entire process.
Advantage Real Estate:
Advantage Real Estate is located at 14758 Pipeline Ave, Suite G, Chino Hills, CA 91709 and their direct number is (909) 606-3901. Per their website they are "….dedicated to providing exceptional, personalized service for all our clients."
Century 21 PrimeTime Realtors:
Located at 5490 Philadelphia Street, Chino, CA 91710, Century 21 PrimeTime Realtors covers the Chino area along with Rancho Cucamonga, Alta Loma, Anaheim, and Arcadia. Their direct number is (909)399-1172.
Local Mortgage Lenders In Chino:
When someone buys a home or refinances a current mortgage they'll consider various options. Some will you use a local mortgage lender and others will look online so they can try and obtain a lower Chino, California mortgage rate.
Arrowhead Credit Union:
Arrowhead Credit Union is located at 12099 Central Ave, Chino, CA 91710 and their direct number is (800) 743-7228. They offer traditional banking services such as checking accounts, savings accounts, and mortgage loans.
Pacific Western Bank:
Located at 12474 Central Ave., Chino, CA 91710. Pacific Western Bank is one of seventy-five branches and their direct number to the Chino office is (909) 591-6371. They offer both Personal and Business Banking opportunities.
The History Of Chino, California:
The city was founded on a land grant called Rancho Santa Ana del Chino. Some years later, the rancho was given to Antonio Maria Lugo by the then-Mexican governor, Alta California Juan Bautista Alvarado. Two years after, Isaac Williams; Lugo's son-in-law and successor was given 3 more leagues to add to the rancho by Governor Micheltorena, Alvarado's successor.
California Gold Rush:
During the California Gold Rush that happened between 1848-1855, the rancho was a popular rest point for weary travelers in search of gold fortunes. The Williams claim to the Chino Rancho was finally patented in 1869. Following Williams in ownership of the rancho was Richard Gird who subdivided and laid it out inland in 1887. It became the 'Town of Chino,' and was incorporated into a city in 1910.
Located at the foot of an alluvial plain with fertile topsoil, the Chino Valley is known widely for agriculture as it produced Sugar beets in the early 1890s, sweet corn (chino corn), peaches, walnuts, strawberries, tomatoes, etc. It is a no-brainer that the city's official crest features an overflowing cornucopia.
A Movie Town:
Due to its rural way of life and its pastoral setting, Chino was a popular site for Hollywood "Midwestern" settings. 1960s movies shot in Chino include Bus Riley's Back in Town, The Stripper, and the TV series; Twelve O'clock High which featured Chino's rural airport as a British airfield.
The city's governance is laid out with a 5-member council consisting of the elected mayor and four council members serving 4-year terms. City elections are held on a Tuesday following the first Monday in November of even-numbered years. The city manager and city attorney are appointed by the council.
Fun Things To Do In Chino:
Chino has several hotspots for tourists with a lot of history going on. From museums to parks, there are so many places to go when in Chino some of which include the following.
Planes of Fame at Chino Airport:
The most popular tourist attraction in the entire city, Planes of Fame showcases a large collection of antique aircraft. First opened in 1957, Planes of Fame holds the title as the first air museum west of the Mississippi River and began with a collection of only 10 planes. Today, the museum is home to about 150 aircraft with about 50 of them restored and in flying condition!
With a mission to preserve and educate people about aviation history, the museum also hosts a Living History Flight Day where for 2 hours, a particular plane is selected and discussed and interviews with WW2 veterans are held.
Chino Youth Museum:
Created with the sole purpose of exhibiting the Chino area history, Chino Youth Museum was birthed in 1994 from an idea brought about by the Chino City Staff. To date, the museum educates and promotes appreciation of Chino through its history.
Prado Regional Park:
Spanning a vast area of over 2,000 acres, Prado Regional Park is the perfect site for an outdoorsy person. The park hosts several activities like; archery, fishing, camping, shooting, etc. and even has a large golf course!
Yanks Air Museum at Chino Airport:
Originally a private collection belonging to Mr. and Mrs. Nichols in 1972, the Yanks Air Museum was established in 1982. When it was still only a private collection, the original plan was to house only 3 rare aircraft one of which was the Beech Staggerwing and for all we know, the excitement must have been what moved the husband and wife duo to go around the world in search of more rare aircraft and restoration. The museum currently houses 170 aircraft, attracting large attention from enthusiasts and guests all over the world.
Chino Creek:
Chino Creek is a 12-mile creek that drains a large basin of about 210 square miles. The wetlands surrounding the creek are protected for ecological importance.
With its beautiful sounds, the Creek is a great location for hikers and outdoorsy people to explore nature.
Low Chino, CA Mortgage Rates:
There are many reasons why people should consider living in Chino, CA. Great neighborhoods, a good economy, and affordable housing are just some of the reasons why people move to Chino. Historically low mortgage rates in the Chino area have helped more first-time home buyers to buy a home. We believe this trend will continue over the long term as employment opportunities continue to grow.
Additional California Cities:
If you're looking for additional information on another Southern California city please be sure to visit the main Southern California page.