Back in 2006, before the economy crumbled in 2008/2009, loan performance started to show signs of stress. Homeowners were missing payments, defaulting on their loans and the rise of foreclosures started to become an issue for banks.  Most people, investors and banks didn't think twice about it however we know that was a mistake. Sam Khater, CoreLogic's chief economist, said in a recent blog post that loan performance is beginning to show some cracks and that it's something we should keep an eye on.  According to Khater this might be an early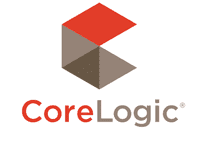 sign of a potential downtown in the current credit cycle.  
In 2008 mortgage rates were volatile.  As one more lender after another closed; investors in Mortgage Backed Securities (MBS) were fleeing the bond market causing rates to jump. Could this be another 2008 like mortgage collapse?  Let's hope not!
He argues that economic expansions and contractions are largely influenced by loan performance (in terms of the ability of borrower's to repay their loan).  When the economy is good; borrowers have little problems keeping up with their debt payments.  When the economy is weak then one of the first things to show that weakness is borrower's not paying back the money they borrowed.  And if economy does take a downturn then it is likely the downturn will be more severe due to the already present problem of borrowers missing loan payments prior to the downturn.  
He does not go into detail about what might happen to mortgage rates if the credit cycle worsens however if it does worsen it may follow the same path as 2006-2008.  As the economy slowed and the initial credit cycle worsened; rates remained low and in some cases improved despite the increasing default rates. Getting the best California mortgage rates was possible up until investors started to worry about the quality of mortgage loans.  Then bond yields went up as well as mortgage rates.  It took a long time for yields and mortgage rates to settle and eventually move to lower levels once investors believed in the quality of the mortgages made.
Back to Khater's view of loan performance.  He sees three trends starting to form from his analysis (which differs from the traditional analysis of just looking at payment history) and he concludes "Historically, when the mortgage credit cycle begins to deteriorate it continues to do so until the economy bottoms and the credit cycle begins to improve again. While the deterioration in mortgage performance is very small and rising from very low levels, it is important to track because turning points are critical but difficult to identify in real time."