Do you happen to have "less than perfect credit" or "bad credit"?
There are many homebuyers and homeowners that don't have excellent credit, and locating a mortgage company for people with bad credit might seem impossible. Just because you have less-than-perfect or bad credit does not mean you don't have options.
Below you'll learn;
My team and I are here to help. We have an A+ rating with the Better Business Bureau and have nearly 50 "five-star" ratings on various review sites like Zillow and Yelp. We can't help everyone, but we can help most.
Many loan programs are available to those with late payments, collection accounts, and/or judgments and liens. We work with all types of clients and various situations and know how to navigate the mortgage landscape to find our client's solutions.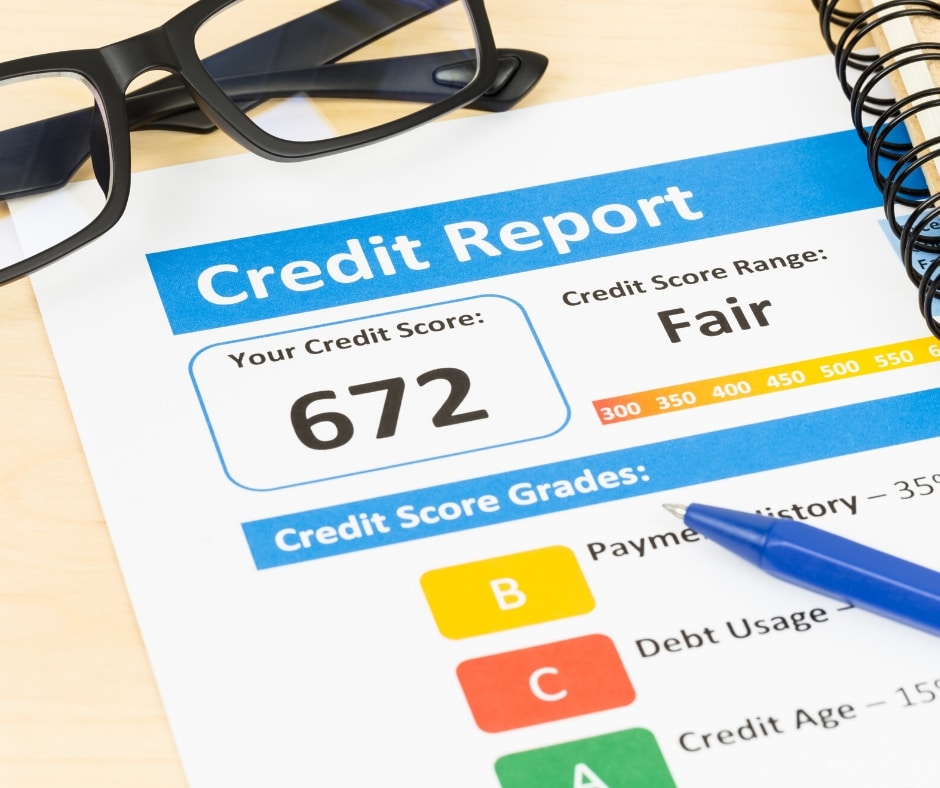 Knowing What's In Your Credit
Understanding your credit rating is an integral part of the loan process, and we'll take the time to review your credit report and answer your question you may have.
Having looked at thousands of credit reports over the years, we have the experience and knowledge to help our clients get on a better path with their credit. Knowing what is in your credit report will also allow you to understand your credit profile thoroughly, and over the long term, that can save you thousands of dollars.
Information That Is In Your Credit Report
Besides the obvious stuff like your name, address, social security number, and date of birth, here is the important information that is found in your credit report.
Reason Codes: Reason codes are statements from the credit bureaus as to why your score is not perfect. FYI – I've never seen a perfect credit score as a Mortgage Loan Originator in seventeen-plus years. If someone actually has one, I'd love to know who it is!
Payment History: Payment history for all your credit cards, car loans, student loans, and more.
Derogatory Items: If you've had any collection accounts, charge-offs, tax liens, bankruptcies, or foreclosures.
Prior History: Your previous addresses and, if applicable, your previous name(s).
Credit Inquiries: The number of inquiries you've had in the last twenty-four months.
Knowing what's reported on your credit report will help you better understand what mortgage companies are looking at after they pull your credit report. If you have any questions or want to know how to improve your credit score, be sure to talk about that with your Loan Officer. They should be willing and open to helping you improve your overall credit score.
Home Loan Pre-Approval
A quick pre-approval with exceptional service and low rates.
Being Realistic
The key for someone in this situation is to be realistic and only work with a mortgage company that has a stellar reputation. Before obtaining any mortgage quotes, go to the Better Business Bureau (BBB) and Business Consumers Alliance (BCA) websites to review mortgage companies. If a mortgage company does not have a high rating and/or they are not even listed, I would be extremely careful working with them.
Be Careful and Watch Out For Scams
I'm sure you've heard this before, but it cannot be said enough; be careful and watch out for scams. They are everywhere, and the best thing you can do to protect yourself is to take the time to do some research on the mortgage company and Loan Officer.
Not every lender is a mortgage company for people with bad credit, so be sure to let the Loan Officer know when you request a quote.
Many people will try and take advantage of your current situation, so it's super important you only work with a reputable mortgage company. Use reputable websites like the Better Business Bureau, Zillow, and the NMLS to verify the reputation of the company and the Loan Officer you're speaking with.
And something to help you during your search is this; make sure you ask questions.
If the Loan Officer is unwilling to answer your questions or keeps changing the answers, then that's a good sign to look for another company to work with. There are plenty of mortgage companies that can help someone with bad credit; you just have to spend some time looking for the good ones.
Loan Programs To Consider
When considering a new mortgage, be realistic and understand that the best-advertised loan programs and mortgage rates will not be the terms you receive.
Be open to an FHA home loan even though you may not like paying Mortgage Insurance. FHA mortgage rates w/ the Mortgage Insurance premium added in are generally more attractive to people with bad credit when compared to Conforming home loans (especially those seeking cash-out on a refinance transaction).
Benefits Of A FHA Home Loan
Here are the main benefits of an FHA home loan, which applies to refinance transactions and those looking to purchase a home.
FHA home loan is great for those with credit scores below 700.
The FHA home loan program allows for only 3.5% down (or 3.5% equity if it's a refinance).
FHA has one of the best refinance and renovation loans on the market.
The FHA Streamlined Refinance loan is super easy, with almost no documentation, and you're guaranteed to get a lower rate and payment (provided you meet the Net Tangible Benefit requirement).
The FHA renovation loan (called the FHA 203(k) Loan) is an excellent renovation loan product. And the best thing about the FHA 203(k) loan is that you have an entire team of experts working on your behalf.
Whatever your home loan needs are, make sure to keep an open dialogue with your Loan Officer. There are some people with excellent credit who could really benefit from doing an FHA home loan.
There are also some conventional options as well, so it's good to discuss with your Loan Officer what's available. If you have a 660 credit score and a Loan-To-Value ratio of 60% or less, there's a good chance that a Conforming loan might be a better fit for you.
If you have a 640 credit score and very little equity, then the FHA home loan program or the VA home loan program will probably be the best option for you.
What About A VA Home Loan?
If you are a veteran or currently serve in the military, you should consider a VA home loan. This is one of the best home loan programs in the mortgage industry. Benefits include no down payment, great mortgage rates even for people with less-than-perfect credit, and high debt-to-income ratios.
Home Loan Pre-Approval
A quick pre-approval with exceptional service
JB Mortgage Capital, Inc.
If you would like to discuss your current situation and/or obtain a no-cost – no-obligation quote, then feel free to contact me directly at 1-800-550-5538. We offer our unique one-on-one personal service along with our low rates. I'm happy to answer any questions you may have, and I'll work hard to earn your business.