Two Ways You Can Boost Your Credit Score In 2019:
Recently there has been two new programs introduced to help those that might need help with improving their credit score. The goal of the two programs is to address the consumers that might not have traditional credit (ie credit cards, car loans etc) to show their credit worthiness. Additionally these programs will help those that might have missed some payments on credit cards but other than that they've paid all their bills on time. And anyone who has tried to buy a home or refinance a mortgage will tell you; your credit score, and credit history, is very important to the mortgage process. In fact it's the most important factor when it comes to the actual rate the clients receives.

Experian Boost:
Experian is one of the three major credit bureaus (the other two: TransUnion and Equifax). It's well known that your credit score from the three major credit bureaus is based on your payment history with your credit cards, car loans, mortgages etc. Things like utilities, internet and cable bills you pay monthly are not factor; until now. This new program, Experian Boost, will allow borrowers who could use a little help with their credit score provide another avenue to prove their credit worthiness. This is done by allowing Experian to access your payment history for these monthly expenses.
Ultra FICO:
This is a program that is similar to Experian Boost; the difference with the Ultra FICO program is the borrower links their checking and/or savings account to their credit profile. This allows the scoring models to see that you're paying your bills on time and managing your checking/savings account properly. According to FICO.com over 15 million Americans who do not have a FICO score could benefit from this program. That is really impressive and should open additional markets for mortgage companies and other lending industries that rely on credit scores to determine credit worthiness.
Request A Low Rate Mortgage Quote:
Why this matters to homeowners and homebuyers:
This a huge development for those looking to purchase a home and for those looking to refinance their current mortgage. How so? This will allow those looking to buy their first home improve their credit score; the savings between a 660 and 720 credit score is significant over the life of the loan. Higher credit scores = low mortgage rates.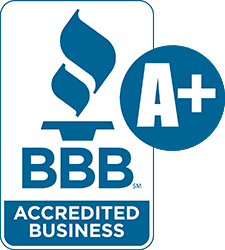 That being said I'm not privy to how much a score could get raised but even if it's only 10-20 points that still could save a homeowner thousands of dollars in fees and interest. It could also mean the difference between a 10% down payment or a 3.5% down payment. It could mean the bump allows someone who was not a candidate for Conventional financing is now able to get a Conforming loan product. As for homeowners; this will help those that had a hardship and missed some payments. By showing you've paid other bills on time and thus easing the blow to your credit score because of a missed credit card payment might save a homeowner thousands of dollars.
JB Mortgage Capital, Inc.:
At JB Mortgage Capital, Inc. we welcome those that have lower credit scores. We offer industry low mortgage rates, personal one-on-one service and fast closings. If you are looking to purchase a home or refinance a current mortgage please be sure to contact us directly for a no-cost/no-obligation quote. From less than perfect credit to excellent credit; we have the loan programs to meet your needs. We have an A+ rating with the Better Business Bureau, we are AAA rated with the Better Business Bureau and Loan Office Kevin O'Connor has a five-star rating on Zillow.com.