Choosing the right mortgage company to work with is an important step in the mortgage process.
Direct Lenders and Mortgage Brokers provide a valuable service, and both provide benefits to the consumer. Understanding what to look for and asking the right questions will help ensure you've made the right choice when it comes to applying for a new mortgage.
Important Differences
Here is a quick look at the important differences between Direct Lenders and Mortgage Brokers.
The Direct Lender employs a Loan Officer. Therefore the Loan Officer works for the lender, not you. A Loan Officer for a Mortgage Broker is employed by the Broker and not the Lender so they're in a better position to meet your needs.
Direct Lenders underwrite and fund loans, while Mortgage Brokers look for the best possible lender (that they work with) to handle underwriting and funding.
Mortgage Brokers have relationships with many different underwriting departments and applicants can use that to their benefit.
Direct Lenders can service your loan post-closing (if they don't sell the loan servicing rights).
What Is A Direct Lender?
In the mortgage industry, a Direct Lender can be one of two things; a bank or credit union that lends money to mortgage applicants or a mortgage company that simply borrowers money from investors and offers to lend that money to applicants.
Another way of looking at it is this; depository and non-depository Direct Lenders. Depository Direct Lenders are banks and credit unions (they take in customer deposits), and non-depository Direct Lenders don't take in deposits from customers.
Most medium-large sized Direct Lenders service the loan post-closing. This means they handle sending out notices and the collection of your monthly payment. However, a Direct Lender reserves the right to sell your loan to another institution which means they release their servicing rights to another company.
Some non-depository Direct Lenders only borrow from one bank, others from multiple banks.
Examples of Direct Lenders:
Some examples of depository Direct Lenders:
Wells Fargo
Bank of the West
Some examples of non-depository Direct Lenders:
LoanDepot
First Mortgage Direct
Do Direct Lenders Charge Less?
No. There is a myth that says you can save money by "going directly to the lender" and that's simply not true.
Are there times when a Direct Lender is charging less than a Mortgage Broker? Sure, but on the flip side, there are times when a Mortgage Broker is charging less than a Direct Lender.
There is no blanket rule that Direct Lenders charge less.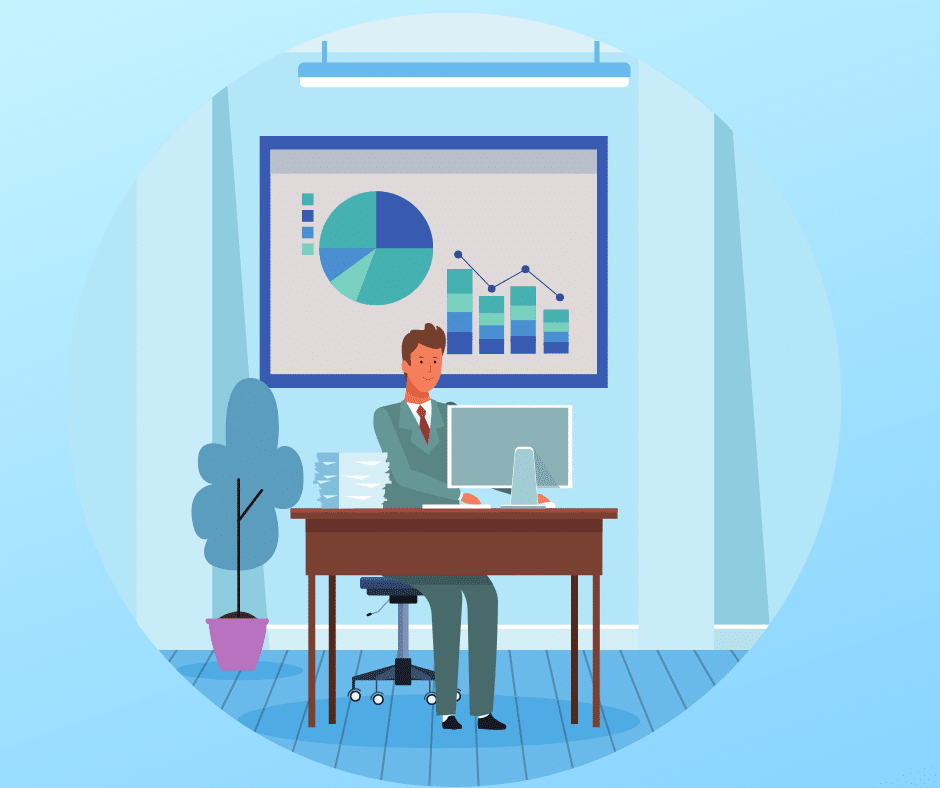 What Is A Mortgage Broker?
A Mortgage Broker is someone who has the ability to work with multiple different lenders to find their clients the best possible terms. Mortgage Brokers work on behalf of the person applying rather than the lender.
Most Loan Officers that work for Mortgage Brokers tend to have more experience and knowledge about what is available in the marketplace (not always, as there are some very good Loan Officers who work for Direct Lenders).
A Mortgage Broker does not service the loan post-closing.
Do Mortgage Brokers Have Better Rates?
They can, but not always. Flexibility is the reason Mortgage Brokers tend to have better rates since they have the ability to work with many different lenders, whereas Direct Lenders only have one option. No one mortgage company has the best rates every single day, and at times a Direct Lender may have the best rates.
Per The Mortgage Reports;
"When it comes to rates, there's no hard-and-fast rule about mortgage lenders vs. banks.

The rate you're offered has more to do with your qualifications — credit score, down payment, loan amount — than the specific lender. So make sure you shop around with a few different companies to see which can offer you the best deal."

source: themortgagereports.com
So getting the best mortgage rate usually comes down to finding which lenders have it, and that's where a Mortgage Broker has the advantage.
Examples Of Mortgage Brokers
Avoid This Mistake
If you are in thinking of purchasing a home or refinancing a current mortgage there is one thing you should never do.
Never just call your bank or the company that currently services your loan. Only calling your current bank or lender means you'll most likely end up paying a higher rate and/or fees.
At a minimum, you should get at least two quotes (ideally three). And real quotes, not just ads you see online (or rates listed on websites like bankrate.com).
The Mortgage Process
Obtaining a new mortgage for the purchase of a home can be simple or it can be complicated. There more you know the better off you'll be.
Here is a guide to help you learn how to get a mortgage and give you confidence in your home-buying process (FYI if you are looking to refinance your current mortgage visit our refinance page for details on the process of refinancing a mortgage).
Before buying a home, you have to know how much home you can afford. Getting your pre-approval for a mortgage is key, and there are a few things you can do to get the best offer you can. Here are the steps you should take when learning how to get a mortgage.
Evaluate Your Financial Situation
Before applying for a mortgage, you'll need to know where you stand financially including your current income, net worth, and debt obligations.
Lenders want to know your overall financial well-being before they commit to giving you a loan, including your debt-to-income ratio (DTI). 
What you'll need to do;
Gather the necessary documentation
Evaluate how much you can afford per month
Determine the amount you have for a down payment
Calculate the amount you have for closing costs
Review and Improve Your Credit Score
Your credit score indicates how dependable you are, and it will have a high impact on your quoted mortgage rate and fees.
You can check your credit score and credit report for free and dispute any errors. To build your credit, aim to pay on time every month and reduce debt (especially credit card) balances. Try to keep your total debt below 50% of your total credit available (if you can, you should have it at or below 35%0.
What you'll need to do;
Get a free credit report
Check your credit score
Maintain a track record of on-time payments
Pay-down any debt, especially credit cards
Establish Your Budget
When budgeting for a new home, don't just consider the mortgage payment. You need to budget for your property taxes, property insurance, and HOA dues (if applicable).
You also need to consider your down payment, closing costs, moving expenses, renovations, new furniture, and more.
And consider your other monthly expenses as well, and how much you can comfortably afford to dedicate to a monthly mortgage payment and potentially homeowners insurance. Just because you get approved for a high loan doesn't mean you have to accept the higher loan amount.
What you'll need to do:
Prepare a budget for home-buying
Include down payment, closing costs, cost of moving, any fees, renovations, furniture
Prepare a monthly budget to include your current expenses and how much mortgage payment you can afford
Decide What Type of Mortgage Is Best For You
There are a number of different mortgages available for homebuyers in various situations. The key is to find a mortgage that matches your financial situation. Here's a few ideas of the types of mortgages available.
Conventional Home Loans: Conventional loans, such as Conforming loans, may be stricter requirements for credit and DTI, but if you have strong credit, they are a good option. This is the most common type of mortgage. 
FHA Home Loans: Federal Housing Authority (FHA)-backed loans can help those with a lower credit score qualify for a loan and a down payment as small as 3.5%. FHA home loans may have fewer requirements but will likely have higher interest. 
VA Loans: Veterans and active service members can apply for a VA home loan with VA home loan approved lender. No money down, and VA home loan rates are some of the lowest rates offered by lenders.
Additionally, mortgage loans will vary in length, rates, and down payment.
Short-term vs. Long-term: Typically, mortgages are either 15 or 30-year contracts, however, 10 and 20-years are also available. Short-term loans will be cheaper overall because you will pay less interest, but your monthly payment will be higher. Long-term loans will have smaller monthly payments but will accrue more interest.
Current Mortgage Rates: It's important to have a good grasp of current mortgage rates so you know how to calculate your estimated mortgage payment.
Down Payment: With most mortgage programs, you'll need at least 3% down (possibly more). This means if you're purchasing a home worth $300,000, you'll need $9,000 down (plus closing costs). If you put less than 20% down you'll probably end up having to pay Mortgage Insurance. Talk with a lender if you have questions about down payments. 
If you don't have 20% down, you can look at getting a second mortgage to avoid paying Mortgage Insurance. Consult with your Loan Officer about your options.
What you'll need to do;
Research loan options
Decide which mortgage loan is right for you
Choose A Mortgage Company
There are plenty of mortgage companies to choose from, all of them vying for your business. Do your homework to decide which option is right for you.
Consider how the lender will work with you, whether it's personalized or automated, consider their fees, minimum qualifications, and if the lender has any programs that you would be eligible for, like first-time homebuyer programs.
Don't be afraid to talk to a lender and ask them plenty of questions.
What you'll need to do;
Research mortgage companies
Make a list of your top 3-5 lender options and their pros and cons
Get Pre-Approved
Getting pre-approval for a new mortgage is required before you can make any serious offers on a property. You can get pre-approval online by filling out a few forms, or you can go to your local bank to get pre-approved. Online pre-approvals are easy and quick, but if you prefer to sit down in front of the Loan Officer then a local bank is a better option for you.
What you'll need to do;
Start a pre-approval application online or with a bank or credit union
Provide paperwork to verify income, credit, assets, liabilities, etc. 
Submit your applications
Choose which mortgage company to go with
Find A Property, Make An Offer – Close!
Once you hear back from your Loan Officer and have a pre-approval letter, you are ready to start making an offer on a home. Find the home that you want (that's within your mortgage approval) and make an offer.
If your offer is accepted, the closing process begins
The Loan Officer will submit all the necessary documentation to underwriting and order an appraisal (if one is needed). You should also order a property inspection during this time.
Usually, within a week (not always), the underwriter will approve your mortgage application and issue closing conditions.
To close, you'll have to clear these closing conditions and sign the final loan documents. 
What you'll need to do;
Find your property, within budget
Work with a real estate agent to make an offer
If your offer is accepted then you'll need to order an appraisal and home inspection
Once your conditional approval is in, you'll need to submit additional documentation
Sign loan documents and move in!
Make Those Mortgage Payments
Once you buy the property, it's important you keep making monthly payments – on time. Your mortgage payments will affect your credit score, which could impact your future ability to receive a loan for a car, house, education, etc.
These steps will equip you with the key things you need to know and do to understand how to get a mortgage. It will take some time to research and prepare to purchase a home, but the benefits can be well worth it for years to come.
Direct Lender vs. Mortgage Broker
Whether you work with a Direct Lender or Mortgage Broker for your next mortgage transaction you need to make sure you are working with a well-established company and a Loan Officer with years of experience.
Visit the Better Business Bureau to find highly rated companies and check out the reviews on Zillow, Google, Yelp, and other sites that have them.