Last Updated on
Guide To FHA Home Loans:
Are you looking for the best FHA home loan guide on the internet? Then look no further than koloans.com.
Our FHA home loan guide offers the following:
Understanding what a FHA home loan is: We cover the basic definition of what is a FHA loan. We also cover the differences between a FHA loan and a Conventional loan.
How you can use a FHA loan: We cover all the bases when it comes to how to best use a FHA loan to meet your mortgage needs.
Getting qualified: FHA loans are known for their easier qualification requirements; we discuss the various income, credit and equity requirements under the FHA program.
Property requirements: Not all properties are eligible; we let you know what is eligible and what isn't.
Mortgage Insurance (MI): This is not your homeowners insurance policy; it's completely different and all FHA loans have it.
Getting rid of  MI: There are a few things you can do to get rid of Mortgage Insurance; we let you know what your options are.
FHA home renovation/repair program: One of the best home renovation/repair programs in the country. We let you know the requirements for getting a FHA home renovation loan.
FHA streamlined refinances: No income docs, no appraisal and super fast. We cover all the bases when it comes to this amazing refinance program.
Here is the Koloans.com FHA Home Loan Guide
FHA Home Loan Limits:
We also provide the 2019 FHA home loan limits. Not all loan amounts qualify so be sure to check with our FHA home loan limit guide or contact us directly to discuss if a FHA home loan is a good fit for you.
Conforming Loan Limits:
If you're curious as to what are the Conforming Loan limits in California are then you can check out our guide to limits for each and every county in California.
Mortgage Rates - FHA Loans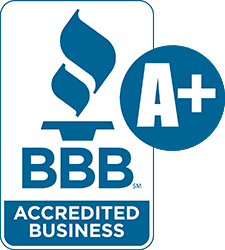 JB Mortgage Capital, Inc.:
We offer a wide variety of FHA home loans, Conventional home loans and Conforming home loans. If you are looking to refinance your current mortgage or your buying a home in California please be sure to contact us for a no-cost/no-obligation quote. We offer personal one-on-one service, low mortgage rates and fast closings. We have an A+ rating with the Better Business Bureau and we're AAA rated with the Business Consumers Alliance.