The benefits of an FHA mortgage are numerous.
FHA loans have paved the way for first-time homebuyers for many decades. With their easier underwriting guidelines and low down payment requirements, it's easy to see why.
But they aren't just for first-time homebuyers anymore.
FHA loans are great for many buyers including first-time, subsequent buyers, and even current homeowners. They give everyone equal access to today's low interest rates and/or their home's equity.
Despite their reputation of 'tougher appraisal requirements' or 'the difficulty getting sellers to accept them,' FHA loans have many benefits.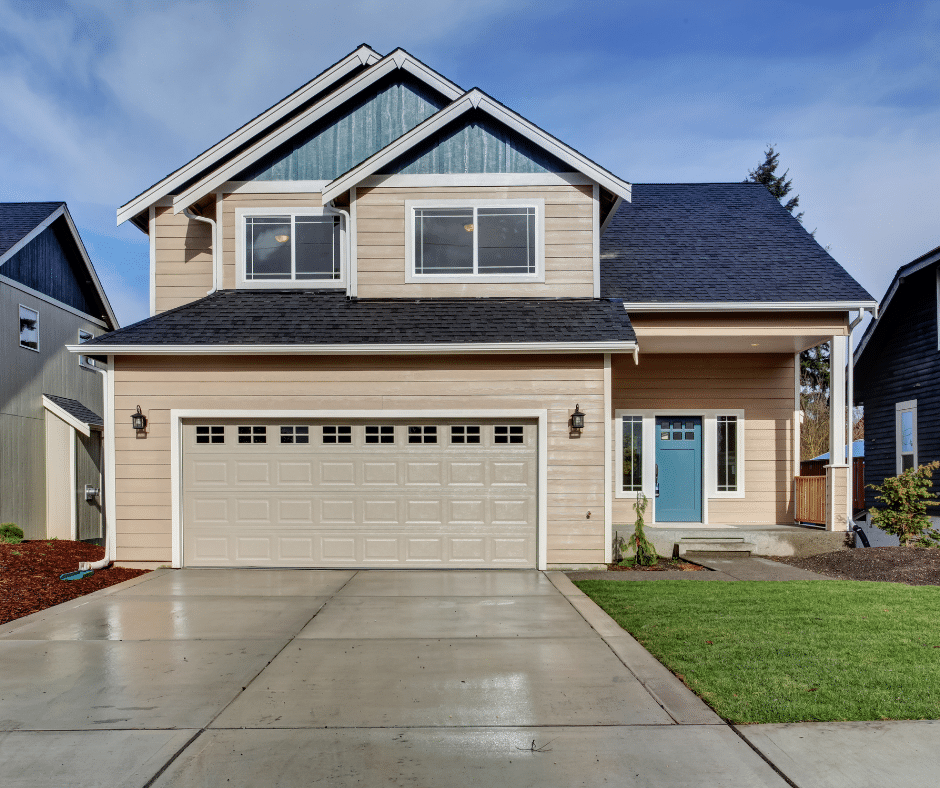 Low Down Payment Requirements
A lack of a down payment holds many potential buyers back. They figure if they don't have 20% to put down, they can't buy a home. That's not the case with FHA loans.
You can get by with a 3.5% down payment in most cases. Some borrowers may even be able to use gift funds for the entire down payment. This means no money out of your own pocket, but you can still buy a home.
Even with the low down payment requirements, FHA loans have flexible underwriting requirements that are easier than many other loan programs, most notably conventional loans.
Flexible Underwriting Requirements
Underwriting is one area most people fear the most. FHA loans have the most flexible guidelines out of any loan program available today.
Borrowers can secure a loan with a credit score as low as 580, With this score, you need only 3.5% down in addition to other flexible underwriting guidelines including:
Maximum 50% debt-to-income ratio – Your total debts, which include the new mortgage, any installment debt, and revolving debt can total up to 43% of your gross monthly income.
Stable income and employment – FHA lenders prefer a documented 2-year income and employment history. If you changed jobs or your income changed, you may still qualify as long as you can prove stability and consistency.
No foreclosure in 3 years – The FHA allows buyers to try again after losing a home. You only have to wait 3 years versus 7 years that conventional loans require.
You must live in the home – FHA loans are only for primary residences, which means you must live in the home full-time.
It gets better.
If you have a lower credit score (500 – 579), you may still secure an FHA loan. You just need a 10% down payment rather than a 3.5% down payment. The other underwriting requirements remain the same – you just need more 'skin in the game' to secure the loan with a lower credit score.
FHA loans give buyers and homeowners with all credit types and qualifying factors a chance at fair and affordable housing programs.
Gift Funds can Help with your Down Payment
We discussed the FHA's low down payment requirements, but there's more. You can use gift funds for your down payment. In some cases, you can even use 100% gift funds for the down payment. It depends on your credit score.
If you have at least a 580 credit score, you don't need to use any of your own funds. Let's say you're buying a $200,000 home. You'd need a $7,000 down payment. If your parents gifted you $7,000, you wouldn't have to put any money down on the home.
This doesn't include closing costs, though, so make sure you have enough saved for them.
If you have a 500 – 579 credit score and need a 10% down payment, you may accept gift funds, but only up to 7.5% of the loan amount. The remaining 3.5% must be your funds. The lender will verify the funds are yours as this gives you 'skin in the game,' ensuring you make your payments on time. This makes up for the risk that your lower credit score creates.
Gift funds are just one of the many benefits of an FHA mortgage.
No Credit Scores may be Okay Too
Most loans require a credit history, not to mention a good credit score, but some borrowers can get an FHA loan with no credit score.
The FHA allows lenders to use alternative credit sources for borrowers who don't have a credit history yet. This doesn't mean you can use it in place of 'bad credit.' But if you don't have established trade lines, yet, lenders can use other sources, such as:
Rent
Utility payments
Insurance payments
Any payment you can prove you've made consistently (on time) for the last 12 – 24 months, lenders can use to establish your credit history and make a lending decision.
No credit scores is one of the many benefits of an FHA mortgage.
A Streamline Refinancing Option
When interest rates drop, many homeowners want to take advantage of the lower rates. But refinancing requires going through the entire underwriting process again, which can be tiresome and difficult for some borrowers.
FHA borrowers can take advantage of the streamline refinance, though. If you refinance within 3 years of securing your original FHA loan, you can refinance by verifying only your mortgage payment history (on time payments for 12 months) and that you benefit from refinancing.
FHA borrowers using the streamline program don't need to verify:
Credit scores
Home values
Employment/income
If you prove you could afford and/or make your current payments on time and you benefit from refinancing (usually a lower payment), the FHA streamline program is an easy option to refinance.
The Streamlined Refinance option is a big part of the benefits of an FHA mortgage.
FHA Loans Benefit Many People
FHA loans are a great option for many borrowers. It's clear to most that the benefits of an FHA mortgage are undeniable. If you don't qualify for conventional (standard) financing, consider an FHA loan.
You don't need perfect credit or a large down payment.
You can buy a home to live in and even refinancing it easily down the road if interest rates drop again. FHA loans give everyone a chance to become a homeowner or save as much money as possible on their loans.
If you don't have perfect credit or a large down payment, consider FHA financing for your home purchase and make homeownership a reality sooner than you thought possible.