FHA Mortgage Insurance (MI) is an insurance policy the homeowner pays in case of default. There are two forms; the first is a one-time upfront amount at the time of closing and the second is a monthly amount that is attached to your mortgage payment each month.
MIP is one of the most distinguishing characteristics of an FHA home loan. Every FHA home loan has both the upfront premium and the monthly premium as well. The monthly premium is added until you refinance the mortgage into a conventional loan or if you sell the home.
Over the years there have been times in which the monthly premium has been tax-deductible; please check with your tax consultant to see if that deduction is available to you.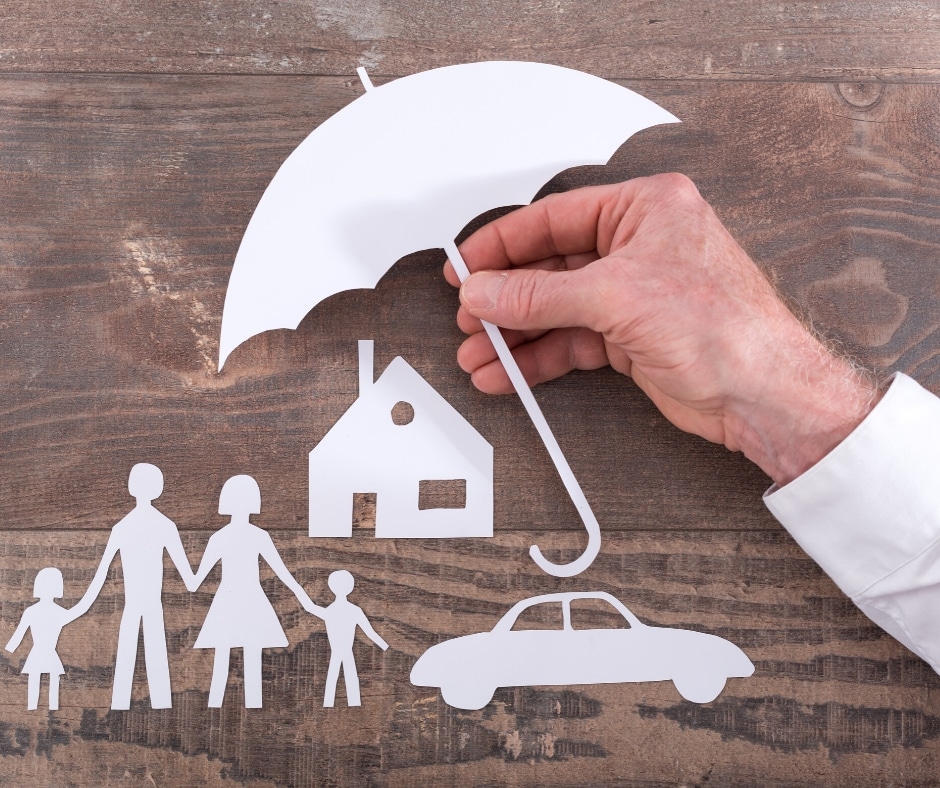 FHA Mortgage Insurance Explained
Here are the basics of FHA Mortgage Insurance in California.
If you are obtaining a new FHA home loan it's important to understand all the details of what FHA Mortgage Insurance is, the cost, and how to remove FHA Mortgage Insurance.
When you speak (or email) with your Loan Officer make sure you ask all the questions you need to make sure you have the best possible understanding of FHA Mortgage Insurance.
Am I Required To Pay The FHA Mortgage Insurance Premium?
Yes; the homeowner is required to pay the FHA Mortgage Insurance. There is no way of getting around paying it however keep in mind that 30-year fixed interest rates under the FHA home loan program are significantly lower than Conventional interest rates. Especially if your credit score is below 680.
As mentioned there are two forms; one is paid upfront at closing and the other is an amount added to your monthly mortgage payment. The upfront cost is one lump sum and it can either be paid by increasing your interest rate to cover the cost or it can be added to your loan amount.
And that's a great feature of the FHA loan program; adding the cost of MI to the loan amount rather than having to come out of pocket for the full amount.
How Much Does FHA Mortgage Insurance in California Cost?
The upfront amount and the monthly amount is based on a percentage of your loan amount. The upfront premium is based on 1.75% of your loan amount (175 basis points) and that is paid at closing. The highest monthly premium is based on 0.85% of your loan amount (85 basis points) and you pay that with your mortgage payment (it's added on).
An Example Of FHA Mortgage Insurance Cost
On a $250,000 loan amount, your upfront Mortgage Insurance cost (which can be added to the loan or paid by the lender with a higher interest rate) is $4,375.00. In some instances this amount is refundable if you refinance the loan into a new FHA loan; be sure to discuss this with the Loan Officer. The monthly amount is $212.50.
If you are considering raising your interest rate to cover the cost of the upfront premium then your interest rate might increase 0.125% to 0.375% (on most loans). Sometimes it's higher but that is the general range increase you would see if you rolled the premium into your interest rate.
When Is The FHA Upfront Premium Refundable
The upfront premium is refundable (a portion) when you refinance into a new FHA loan within a three-year period. There is a table a lender consults to determine what your refund would be. Here is the current table:
FHA Mortgage Insurance Refund Table
MAC
REFUND
MAC
REFUND
MAC
REFUND
1
80%
13
56%
25
32%
2
78%
14
54%
26
30%
3
76%
15
52%
27
28%
4
74%
16
50%
28
26%
5
72%
17
48%
29
24%
6
70%
18
46%
30
22%
7
68%
19
44%
31
20%
8
66%
20
42%
32
18%
9
64%
21
40%
33
16%
10
62%
22
38%
34
14%
11
60%
23
36%
35
12%
12
58%
24
34%
36
10%
*MAC = the number of Months After Closing
Source:
HUD
Please be sure to discuss a potential refund with your Loan Officer. The refund is not a cash refund back to you but a credit to reduce the new upfront Mortgage Insurance premium you'll be paying on the new loan.
Remember, the refund only happens if you refinance into a new FHA loan program like the FHA Streamline Refinance.
Can I Get Rid Of My FHA Mortgage Insurance?
The only way to get rid of your FHA Mortgage Insurance (the monthly payment) is if you sell your home or refinance into a Conventional loan that does not have a Private Mortgage Insurance premium (PMI). There is no way around this.
Years ago fifteen-year fixed FHA home loans did not have FHA Mortgage Insurance. During that time the FHA 15-year fixed-rate home loan was much more popular than it is today. Currently, most people chose the 30-year fixed FHA home loan over the 15-year fixed because it comes with a much lower payment.
Is It Tax Deductible?
There have been years in which the Mortgage Insurance premium has been tax deductible and some years it has not. The best thing to do is to ask your tax consultant to see if a tax deduction is available and is so are you eligible for the tax deduction.
As with other financial transactions make sure you keep all your documentation with respect to any refinance or purchase transactions. Also, make sure you keep the tax documents your lender sends you after the year is over.
Your tax preparation person will need this if FHA MI is a tax deduction for the year you are filing your taxes.
Do I Still Need Homeowners Insurance?
Yes. The FHA Mortgage Insurance premium does not cover your home in the case of fire or other possible damage. The FHA MI premium only covers the lender in case you default on your mortgage.
The homeowner's insurance policy covers the expenses and losses a lender might have during the foreclosure process. When looking into homeowners insurance policies make sure you contact at least two to three companies so you can compare quotes.
Do Conventional Loans Have Mortgage Insurance?
Some do and some don't. If a home has less than 20% equity the lender requires Mortgage Insurance (called Private Mortgage Insurance). The cost for PMI is lower than FHA MI and the insurance amount is either added on to the payment or built into the interest rate the homeowner is paying.