Buying a home with bad credit isn't as hard as it seems. Many people assume you need 'perfect credit' to qualify, but you don't.
Yes, good credit helps you get better terms and lower rates, but bad credit doesn't mean you can't buy a home. If you prove you can afford the loan and you have 'decent' credit, there are ways you can buy a home. Here's how.
Government-Backed Loans
Government-backed loans have more flexible guidelines than traditional (conventional loans). This often means bad credit scores are okay.
But 'bad credit' is subjective. Some people consider any score below 700 'bad' when that's not really the case. For example, you can get an FHA loan with a credit score as low as 500, which is a very low credit score. You'll need a higher down payment (10% versus 3.5%, but you can still get financing).
If you want to put just 3.5% down on an FHA loan, you'll need a 580 credit score, which again, most lenders consider 'poor credit,' so there are plenty of opportunities to buy a home with bad credit.
Other government-backed loan options that are good for buying a home with bad credit include the VA and USDA loans. You can secure both with low credit scores, but each program is only for specific demographics:
USDA loans: USDA home loans are only for low to moderate-income families living in rural areas. The USDA is loose with its guidelines regarding what's "rural," so it could be a good option for anyone with a credit score down to 640.
VA loans: Veterans or active members of the military may be eligible for a VA home loan. The VA doesn't have minimum credit score requirements and provides 100% financing to anyone with an honorable discharge (or currently serving) who served at least 181 days during peacetime or 90 days during wartime.
Conventional Loans May Be An Option
Many people assume you need 'perfect' credit to get a conventional loan. You don't. In fact, people with less-than-perfect credit can get a low mortgage rate at great terms.
Many lenders allow scores as low as 620 for conventional financing.
As long as you can meet the debt-to-income ratio requirements, you may qualify for buying a home with bad credit. Conventional loans require that your housing payment doesn't exceed 28% of your income before taxes and that your total debts (housing payments plus other loans and credit cards) don't exceed 36% of your income before taxes.
If none of these is an option, you can work on fixing your bad credit so you can buy a home.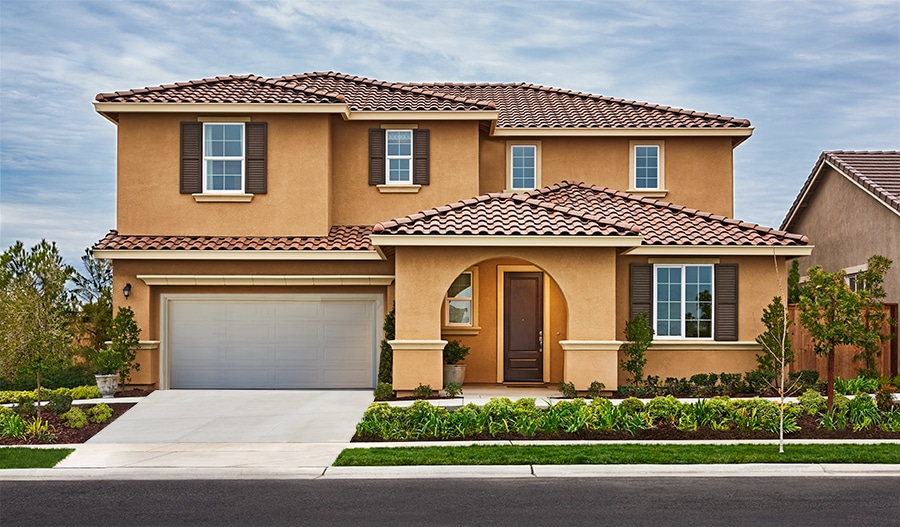 Fixing your Bad Credit
Credit scores change monthly, which means you can have a bad credit score today, but a decent or even good credit score a few months from now. So with a little effort, you can go from buying a home with bad credit to buying a home with good or excellent credit.
Here's how.
Bring your Payments Current
Your payment history makes up 35% of your credit score (the largest part). If you have even one late payment (more than 30 days late), it hurts your credit score tremendously.
Focus on bringing all payments current. Continue making your payments on time, and you'll see your credit score increase fast. Even if you only make the minimum payment on credit cards, make sure you get the payment in on time.
Here are a few ways to ensure it;
Set up automatic payments
Split your payment in half and make a payment every two weeks
Lower your Credit Utilization
The second largest part of your credit score is your credit utilization or the percentage of your credit line that's outstanding.
If you have more than 30 percent of your credit line outstanding, it hurts your credit score. This means for every $1,000 credit line; you shouldn't have more than $300 outstanding.
Work on paying your credit card balances down fast so you can improve your credit score quickly. Here are a few ways to make this happen:
Pay your balances in full
Only charge what you can afford to pay off in full
Make payments every two weeks instead of monthly
Make your payment as soon as the bill comes rather than waiting for the bill's due date
Ask for an increased credit line (but don't use it)
Fix all Credit Report Errors
Look over your credit report – everyone has access to a free copy annually and look for errors. If you find anything wrong – whether it's an incorrect account number, mistyped payment date, or wrong balance amount, dispute it.
Write a formal letter to the reporting credit bureau stating the issue and provide proof of the error. Credit bureaus have 30 days to respond to your request. If they can't prove that the information they have is correct, they must delete the negative information.
This is especially important if you find any fraudulent information on your credit report. In other words, if someone stole your identity and opened accounts in your name, you must dispute them to get them off your credit report.
Correcting credit report errors can really help those who are buying a home with bad credit.
Don't Close Old Revolving Accounts
As tempting as it seems to close old credit accounts – don't. This hurts your credit score.
You need an established 'credit age,' which only happens when you have accounts open for a long time. If you have credit card accounts you won't use, leave them open; just lock up the credit card.
The only exception is if you are paying an annual fee for an account you won't use or if there are other financial penalties for keeping the card open.
Buying a Home with Bad Credit is Possible
There are ways to buy a home with bad credit. You may not get the best rate, or you may pay higher closing costs, but you can buy the home.
If you improve your credit in the future, you can refinance the 'high cost' loan and secure better rates and terms. If you're thinking of buying a home in the near future, start working on your credit score today. The earlier you work on it, the better the terms you may receive.