Figuring out your down payment on a house is an important step before making an offer.
For some, figuring out the down payment on a house can be overwhelming. It can be a roadblock that makes people shy away from even planning for the homebuying process.
In this article, we'll cover everything you need to know about how much you need for a down payment on a house. Plus, we'll discuss how your down payment impacts your mortgage rate and monthly payment, which programs have the lowest down payment requirements, and put to rest some common homebuying myths.
Let's dive in!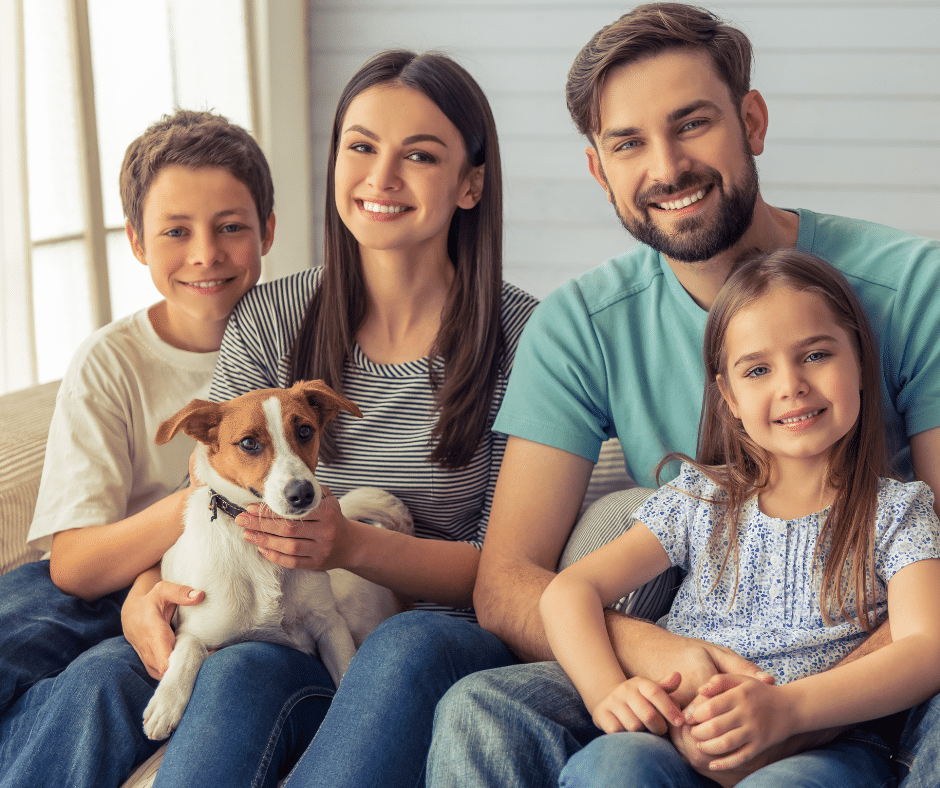 What Is A Down Payment?
A down payment on a house is the cash you pay upfront when purchasing a home. For example, if you buy a $300,000 home and have $30,000 saved up for the purchase, your "down payment" is $30,000. To complete the purchase, you'll need to obtain a mortgage for $270,000.
Down Payments And Mortgage Rates
Some people think your down payment on a house does not impact your mortgage rate. Sometimes your down payment can impact your mortgage rate, and sometimes it doesn't.
Your down payment on a house mainly impacts your Conventional mortgage rates, while there is no impact on government-backed mortgage rates (i.e., FHA home loans).
Loan-To-Value Ratio – LTV
Your Loan-To-Value ratio (aka LTV) is the amount of money you are borrowing compared to the value of your home. Your down payment amount directly impacts your LTV ratio.
It's determined by dividing the mortgage loan amount by the value of the home (appraised value). If you buy a $300,000 home and put down $30,000, you've borrowed $270,000, and your LTV ratio is 90%.
Along with the LTV, mortgage lenders consider your credit score and debt-to-income ratio.
How Much Do You Need For A Down Payment On A House?
You've probably heard the following myth about down payments; you need a 20% down payment to be able to buy a home.
That means you'd need to put down 20% of the home's total purchase price. For example, if you're looking at a $500,000 home and want to put in a 20% down payment, you'd put down $100,000 of your own money.
This was the traditional standard for decades, but things have changed.
The good news is that most lenders no longer require a 20% down payment. In fact, you can get a Conventional loan with as little as 3% down and an FHA loan with just 3.5% down.
That said, there are still advantages to putting down more than the bare minimum. The more you put down, the less you have to take out in a mortgage; thus, the less interest you'll pay during the life of the loan.
If you're looking to purchase a home in a seller's market, your down payment might be the difference between your offer being accepted or not. If a seller has multiple offers on the table, they might be more likely to accept the offer with a higher down payment (not always, though).
This is where a good Realtor can help out. They will know how best to proceed when deciding on your offer and then review that with your loan officer to ensure the amount meets your pre-approval requirement.
Down Payment Examples
Below is a chart of down payment examples.
| Loan Amount | Down Payment | Down Payment | Down Payment | Down Payment | Down Payment |
| --- | --- | --- | --- | --- | --- |
| | 3.00% | 3.50% | 5.00% | 10.00% | 20.00% |
| $100,000 | $3,000 | $3,500 | $5,000 | $10,000 | $20,000 |
| $200,000 | $6,000 | $7,000 | $10,000 | $20,000 | $40,000 |
| $300,000 | $9,000 | $10,500 | $15,000 | $30,000 | $60,000 |
| $400,000 | $12,000 | $14,000 | $20,000 | $40,000 | $80,000 |
| $500,000 | $15,000 | $17,500 | $25,000 | $50,000 | $100,000 |
When deciding on how much of a down payment you're willing to do, make sure to keep some money in reserves in case the home needs repair or if you have a personal emergency.
Down Payments & Mortgage Insurance
If you put less than 20% down, you'll need Mortgage Insurance, MI (or Private Mortgage Insurance, PMI).
If it's an FHA home loan, then it's MI, and if it's a Conventional mortgage, then it's PMI. In some cases, loan officers like to say they have a "no PMI" option for borrowers that put less than 20% down; however, the truth is the PMI is just built into the interest rate (so you are still paying it).
You'll usually want to avoid the "no PMI" option because once your LTV hits 78%, the lender will cancel the PMI built into the interest rate, but your payment stays the same.
If you pay the PMI and your LTV hits 78%, then you'll be able to cancel the PMI, and thus your total mortgage payment will be lower since you no longer have a PMI payment.
Closing Costs Are Different
The amount needed for your down payment on a house differs from the amount required for closing costs. Some people think closing costs are mixed with the down payment number, but that is not true.
If you have $30,000 saved, you should set aside an amount for emergencies, an amount for closing costs (4k-10k – discuss the amount needed with your loan officer), and then an amount for a down payment on a house.
Do not make the mistake of using all of the $30,000 towards your house. Having cash reserves is an important and necessary part of homeownership.
Factors To Consider When Determining Your Down Payment
While there's no right or wrong amount for a down payment, many variables must be considered. 20% is excellent, but it will take you longer to save; you'll have less money for any desired upgrades and possibly less cash reserves for emergencies. In addition to these factors, you should consider your personal finances, marital status, age, credit health, and yearly income.
Even if you're still debating how much to put down, you can start taking small steps today. Put any cash gifts you receive into the account dedicated to the down payment on a house. If you receive any bonuses or inheritances, set those aside as well. Any extra cash you wouldn't usually plan on can be put in the fund.
I've heard of some homeowners even setting aside a "tip jar" in their current home. Any change they receive when shopping goes into the tip jar. Having a plan to save for a down payment is key to making it work. Every penny counts!
FHA And Conventional Down Payments
As previously mentioned, an FHA home loan allows you to put as little down as 3.5%, so long as your credit score is 580 or higher (some lenders require a 600 or higher on their FHA program).
This is a government-backed mortgage that is often marketed toward first-time home buyers. Conventional loans are similar – though it varies by lender, you might be able to put down as little as 3% to 5%. The higher your credit score (620 and up), the lower your down payment options may be.
VA And USDA Down Payments
Some loan types require no down payment at all. VA and USDA loans require no down payments. To qualify for a VA home loan, you must either be a veteran or the spouse of a military member who died from a service-related injury or while they were in service.
For a USDA home loan, you must meet specific income requirements, and your prospective home must be in an approved rural area.
Down Payment – Do What's Best For You
The path to homeownership can seem daunting, especially with the first step of saving for a down payment. You've undoubtedly found yourself here because you're wondering how much you need for a down payment. Luckily, several options make the home buying more accessible than the traditional 20% down payment.
Weigh the pros and cons of a higher down payment and decide what's best for you. Sometimes the additional savings of a higher down payment isn't worth the wait it would take to save up that amount. Know your mortgage options, save what you can ahead of time, and you'll be putting in an offer in no time.