A successful home purchase starts long before you sign on the dotted line, especially for First-Time Homebuyers. Preparations should start months or even years before you buy your first home. The more prepared you are, the better deal you'll get.
Before you buy a home, know the steps you can take to improve your chances of mortgage approval for a smoother experience. Check out our top tips below to help you buy your first home.
Know How Much You Can Afford
You don't have to borrow the amount a lender pre-approves you for; usually, that's the maximum amount you can borrow.
Before you buy a home, look at the payment. Make sure you can afford it. If you can, take the amount out of your checking account for a few months and see how it feels. Can you comfortably afford it? If not, consider borrowing less than the pre-approval states.
Easy To Use Mortgage Calculator
In just a few clicks, you can estimate what your monthly mortgage payment will be before you move forward with an offer on a new home. If you have any questions, please don't hesitate to ask!
Conforming Loan Limit
Every First-Time Homebuyer should learn about conforming loan limits. Why? Because most First-Time Homebuyers obtain a conforming loan when they purchase a home. Conforming loan limits refer to the maximum amount Fannie Mae and Freddie Mac will loan based on the county you are buying the home in and what you are qualified for.
These loan limits are updated yearly.
When applying for a loan, don't forget to ask the Loan Officer about what the Conforming Loan Limit is for your county. The current conforming loan limit in California can be found on our website. We update the page every year for each county in California…it's a great education and reference tool for First-Time Homebuyers.
First-Time Homebuyers Should Save For A Down Payment Early
How much money you put down on the home is important too. You don't need 20% down on a home, but a healthy down payment provides a better chance of securing the best loans with the best terms.
At a minimum, you'll need a 3.5% down payment for FHA financing. That means for every $100,000 you borrow, you need $3,500 down. You may be eligible to use gift funds, but don't rely on it – save for a down payment as early as possible to increase your chance of approval.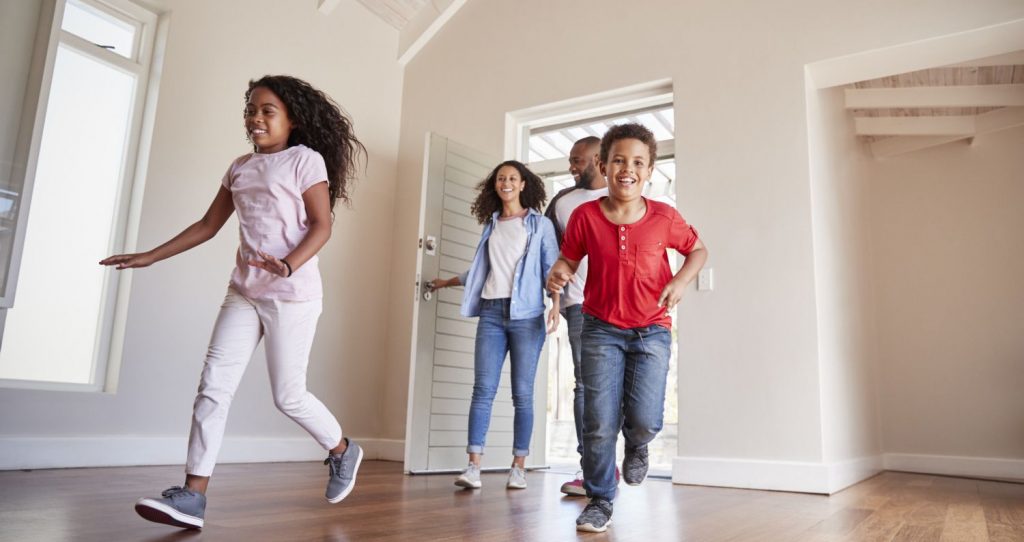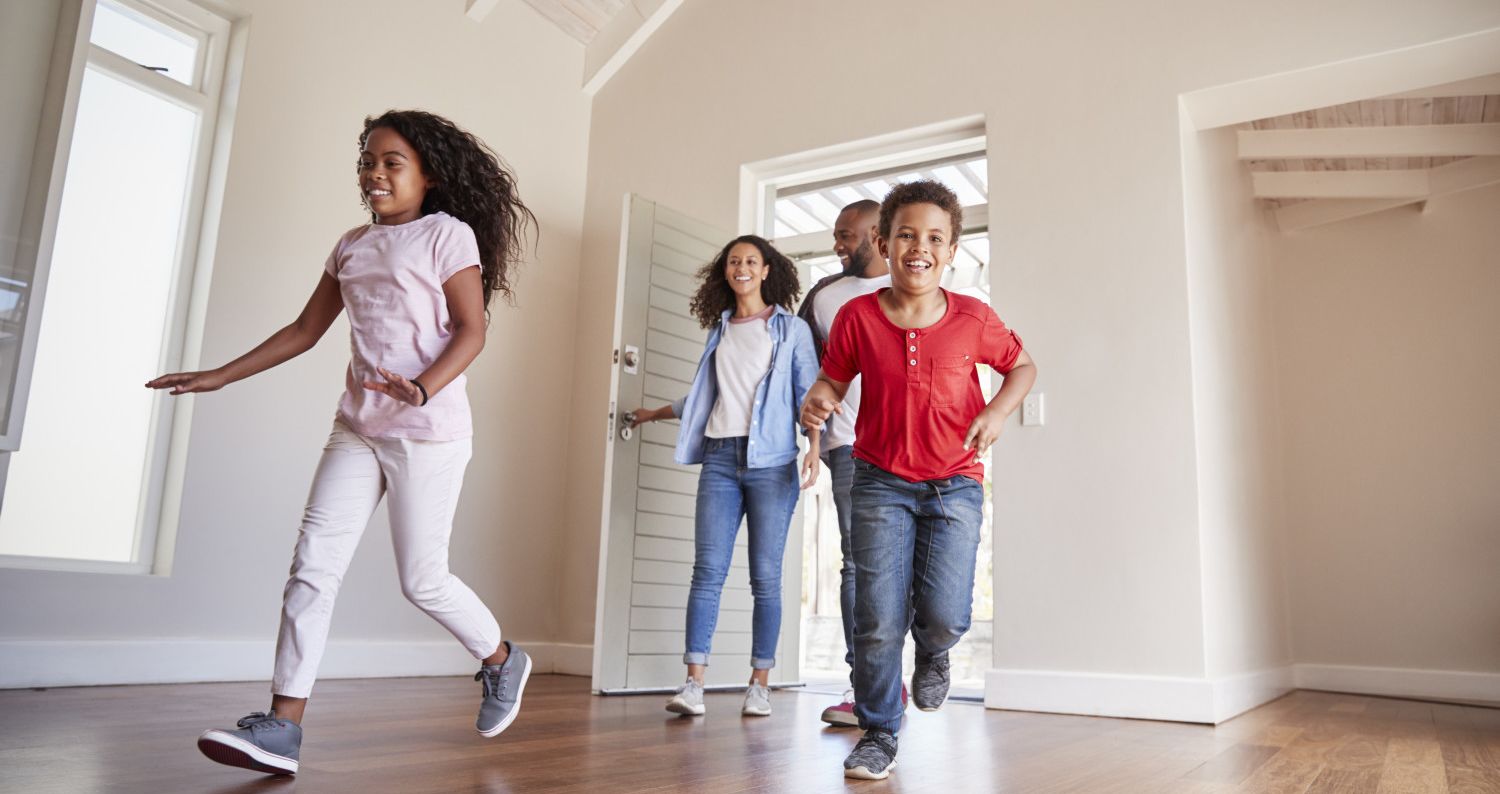 Improve Your Credit Score
Before a First-Time Homebuyer even talks to a lender, check your credit report. Everyone gets free access to all three credit reports annually. Pull your credit reports and look at your history. Look for:
For late payments, you need to bring current
Credit card balances that exceed 30% of your credit line
Collections or judgments you must handle
Bringing late payments current, paying credit card balances down, and settling collections and judgments ensure your credit score increases before you look at homes.
High credit scores give you the best chance of securing the best terms and the lowest mortgage rate. Credit scores don't change overnight, so work on your credit score as early as possible. We recommend working on your credit report 6 to 12 months before you apply for a mortgage.
Don't Forget About Closing Costs
A common question from First-Time Homebuyers is;
"What are closing costs?"
All loans have standard costs, such as appraisal fees, credit report fees, and title fees. Some loans also have origination fees or discount points – which are fees paid to the lender to underwrite and process the loan or lower the interest rate.
The average borrower pays 2% – 5% of their loan amount in closing costs too. This is separate from your down payment. If you borrow $200,000, you'd owe $4,000 – $10,000 in closing costs.
The closing costs vary by lender and depend on your credit score, down payment, and the complexity of your loan.
Shop around to find the lender with the lowest fees and interest rates to save the most money on your mortgage.
Make Sure You Have A Reserve Fund
This is a must for First-Time Homebuyers – have a reserve fund.
Once you own a home, you are on the hook for all home expenses. You don't have a landlord to call if a pipe bursts or the A/C stops working. Everything is on your shoulders and your wallet.
A reserve fund helps you cover those unexpected expenses. It should also have a few months' worth of mortgage payments in it should you lose your job or fall ill. Not paying your mortgage payment puts you at risk of foreclosure – something no homeowner wants to experience.
Having a reserve fund with around three months of mortgage payments in it gives you peace of mind. It may even increase your chance of approval.
Get Pre-Approved
Before you look at homes, get pre-approved. You can even look at multiple lenders to find the best offer.
A pre-approval does a few things for you:
It lets you know how much you can afford
Tells the seller/real estate agent that you're a serious and capable buyer
Tells you the conditions you need to satisfy to get a new loan
Don't Focus On The Interest Rate Alone
It's easy to get caught up in the interest rate – everyone does it, but it's not the only factor. The interest rate affects your mortgage payment, but so do the term and closing costs.
Look at the big picture. How much will the loan cost you over the entire term? Your Loan Estimate, which you must receive three business days after you apply, will show the total loan cost. Compare the bottom line before choosing a loan.
Negotiate The Price
When you're ready to look at homes, don't assume you have to pay full price. Get your best-negotiating skills ready. If you aren't capable, use a reputable real estate agent who will do it for you.
Sellers expect you to negotiate the sales price, so they often price the home higher than the amount they need to make it worth it. If they have wiggle room, they'll negotiate with you. If they don't like your offer, they'll turn it down, and that's okay. There are plenty of other houses to look at.
Do Your Due Diligence
Before you settle on a sales price, do your homework. Research the neighborhood. What's it like? Do you like the atmosphere? What are the values of the homes in the area? Do you like what's around it?
Also, consider paying for a home inspection and including a home inspection contingency on the contract. This gives you an 'out' should the home need a lot of repairs. The last thing you want is to buy a money pit and put yourself in financial trouble.
First-time homebuyers have many loan options available. Whether you have a 20% down payment or just 3%, there is a loan for you. Focus on your qualifying factors, including your credit score, debt load, and employment, to get the loan with the best rate and term to make buying your first home a successful experience.