Long Beach, California Mortgage Rates:
It's not a coincidence that nearly half a million individuals have found their way to Long Beach, California since it was incorporated in 1897; Long Beach is the seventh most-populous city in California. It is conveniently located just twenty-two miles from Downtown Los Angeles, is home to kind and helpful locals, boasts solid schools and financial institutions, and features a fabulous Pacific Ocean coastline. The sum of these things is a low-stress and high-excitement style of living that Long Beach locals swear by. Moreover, as residents and prior visitors can attest to, the city's nickname—"The Aquatic Capital of the World"—is fitting.
Mortgage Rates - Conforming Loans
Mortgage Rates - FHA Loans
Mortgage Rates - Jumbo Loans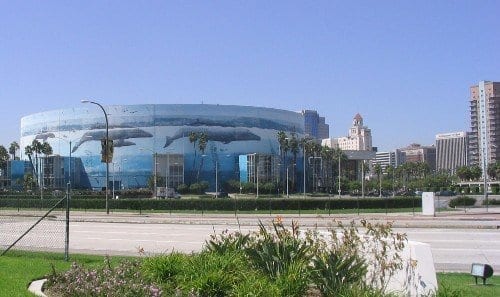 Housing And The Economy:
Long Beach's economy and real estate market have long been bustling, and analysts are optimistic that the future will bring much of the same. The city's median home value is over $522,000—well above the national average—and about 80% of homes in the city have sold for greater than $279,000. It should be noted that much of the appeal of LB homes can be attributed to the quality work of local interior designers, who, for many years, have helped Long Beach residents (and sellers) to achieve the perfect living space. Alice Friedmann Interior Design, Sasha Witte Design, and Red Door Living are just some of Long Beach's many interior design professionals.
Request A Low Rate Mortgage Quote:
Conforming and Jumbo Loan Programs:
Both Conforming and Jumbo loans are popular in Long Beach. The most popular loan program tends to be the 30 year fixed rate mortgage since it provides for a long-term fixed rate and a lower payment (when compared to the 20 or 15 year fixed rate term. There are a mixture of homebuyers that have as little as a 3.5% down payment to those putting 20% or more down.
FHA home loans in Long Beach:
Some homeowners take advantage of the various FHA home loan programs which allow those with less than perfect credit to buy (or refinance) a home with only 3.5% down. FHA also offers a Streamlined refinance program that's one of the fastest and easiest ways to refinance your home. You must currently have a FHA loan, not missed a payment over the last year along with some additional criteria. Then there is the FHA home renovation loan. This is a great option for those looking to renovate/repair a home they are buying or refinancing.
Long Beach Housing:
Housing varies greatly in Long Beach from Single Family residences to Condominium, and Multi-Unit properties. Co-ops are not popular in Long Beach and living in this coastal area of California can be expensive. Mortgage rates are competitive in Long Beach and are similar to rates found in other California cities.
Long Beach, California mortgage rates can be found from a wide variety of mortgage lenders throughout California. Residents of Long Beach can choose between local credit unions, California based banks, national banks, online mortgage companies, direct lenders and mortgage brokers for the mortgage needs. Terms are available for primary residences, secondary/vacation homes and investment properties. When seeking a new mortgage with a low rate, be sure to contact us for a no cost/no obligation quote.
Educational Opportunities:
Most Long Beach students attend schools operated by the Long Beach Unified School District, which has historically received high marks from students, parents, and auditors. Parents and students can also choose from Long Beach's extensive collection of private schools, and in terms of higher education, California State University, Long Beach and Long Beach City College cater to college students from Long Beach and around the country. As was mentioned, Long Beach's financial institutions are reputable and reliable. Briefly, these institutions include LBS Financial Credit Union, U.S. Bank, Nuvision Credit Union, and Westcom Credit Union, amongst many others. At these establishments, it's not difficult to find a helpful face and the assistance you need.
Lot's Of Entertainment Options:
Long Beach's entertainment opportunities are some of the most diverse—and underrated—in all of California. Hitting the beach for an afternoon of swimming, relaxing, and fun never gets old, nor do Long Beach's many parks and outdoor activity centers. The Long Beach Museum of Art and the Museum of Latin American Art give visitors an up-close look at some of the most-unique and exciting art in the world, and the Long Beach Symphony, which plays a number of shows annually, provides exhilarating live-music experiences. Lastly, the Aquarium of the Pacific, a five-acre public aquarium, showcases some of the most intriguing fish, sharks, dolphins, and other underwater creatures.
Near Los Angeles:
Long Beach is a little less than 30 miles away from downtown Los Angeles and provides many opportunities for those seeking some vacation fun.  The biggest attraction are the beaches, boating and various outdoor activities. Of course there is the famous Queen Mary, Port of Long Beach, the Long Beach Aquarium and Battleship Iowa to visit as well. Long Beach has one of the largest shipping ports in the entire world and is a significant player in the oil industry.
Visiting Long Beach:
Visiting Long Beach is fairly easy as there are many airports in the area or you can simply drive to Long Beach if you live close enough. If you plan on buying a home, and/or an investment property be sure to contact a local real estate agent to help you find the best property to meet your needs. While looking for that special property you can also contact several mortgage lenders to get an idea of what you qualify for and current mortgage rates.
Population Diversity:
Long Beach's population is young and active—just 10% of residents are over the age of 65—and the location's employment sectors are diverse; this diversity, which generally renders local economies more resistant to financial downturn, is cited by many analysts as one of Long Beach's "market strong points." About 13% of Long Beach employees work in healthcare, and about 10% work in manufacturing, retail, education, or accommodation. Moreover, about 3-6% work in transpiration, construction, administration, finance, and public service. Hundreds of languages are spoken among residents in the Long Beach area and the population is very diverse.
Reasons To Live In Long Beach:
Long Beach is impressive enough when its specific positive aspects are considered individually, but when the sum of these positive aspects is gauged, the full appeal and value of the city become clear. Outstanding schools, solid home values, a diverse local economy, an abundance of financial service providers, a young and vibrant population, a prominent location relative to other California cities, and, of course, a coastline to dream of all make Long Beach what it is. Furthermore, these things are what have prompted so many individuals to call Long Beach home.
JB Mortgage Capital, Inc.:
If you are looking to purchase a new home or refinance your current mortgage please be sure to contact us for a no-cost/no-obligation quote. We offer "internet" low mortgage rates, personal one-on-1 service and the latest technology to ensure a fast closing. Unlike other mortgage companies you will not be passed from one department to the next. From application to closing you'll work directly with Kevin O'Connor who has over 14 years of experience as a loan officer.