Total mortgage applications most recent survey shows a mostly flat numbers when compared to the previous week's survey for mortgage applications.  Ever since mortgage rates moved higher back in November 2017; it's been a struggle for lenders to generate mortgage loan volume due to the move higher in mortgage interest rates.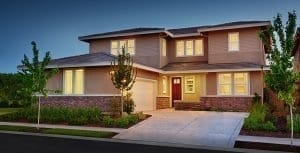 Adjustable rate mortgages and fixed rate mortgages both moved higher and for all terms (ie 30 year fixed rate mortgage, 20 year fixed rate mortgage etc).
Mortgage companies are facing difficult times with the reduction of refinance mortgage loan volume so many believe these companies will have to be more aggressive with the purchase business to level out mortgage loan volume.  California refinance rate quotes can be obtained directly from JB Mortgage Capital, Inc. at 1-800-550-5538.
Mortgage applications to purchase a home increased 1% and around 4% higher compared to this time last year. There is a solid demand for the purchase of a new home however the supply of homes on the market is weak; thus causing a push up in home values.
According to Nela Richardson (Redfin's chief economist) "The only factor holding back sales this spring is supply.  Limited inventory, particularly for starter homes, has put a crimp in the 2017 market."  Read more at Redfin.
What might happen is builders may see this as an opportunity to build more despite mortgage rates being higher than they were in the fall of 2016.  The risk they face is what if mortgage rates move higher from Spring 2017?  Will home buyers be able to buy a new home with higher mortgage rates?  Risky decision they'll have to make as prices for homes move higher.