Starting off April 2017 mortgage interest rates have slightly improved compared to mortgage interest rates in March 2017.  Bonds have been rallying the first trading of April 2017; so mortgage interest rates have followed and slightly improved for those looking to refinance their current mortgage or those looking to buy a new home.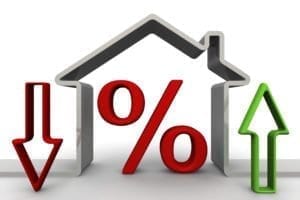 Fixed rate mortgages and adjustable rate mortgages have both improved.  We're seeing low-moderate demand for 15, 20 and 30 year fixed rate mortgages however if these improvements continue this week I would expect overall mortgage volume to improve.  Earlier today Reuters reported the following:
RTRS – U.S. ECONOMY SEEN GROWING 1.2 PCT IN FIRST QUARTER VS +0.9 PCT ESTIMATE MARCH 31 – ATLANTA FED'S GDP NOW MODEL
California refinance rates are following the national mortgage rate improvement as bond's continue to rally into the afternoon.  This week will receive the all important job numbers from the government and ADP.  Mortgage interest rates will move depending on the data from these two reports.  Also the 10 year is getting close to it's recent floor of 2.30%; if mortgage interest rates are going to improve much beyond these levels we'll need to see a break below 2.30%.  Fixed rate mortgage and adjustable rate mortgages are dependent on economic data so we'll have to watch the employment numbers closely.