Earlier this morning we received several key readings that had a slightly positive affect on mortgage interest rates.  The first reading that had a positive affect on mortgage interest rates is the Durable Goods report that came in slightly weaker than expectations (0.7 vs the expectation of a 1.2 reading).  Along with the Durable Goods report we also received the unemployment numbers (weekly) showing a slight increase and above expectations in unemployment.  The unemployment claims was expected to show a reading of 245k new claims however the reading came in at 257k claims which is a positive for mortgage interest rates.  Also on April 27, 2017 we received the pending home sales for March which came almost in line with expectation.  In addition the KC Fed released their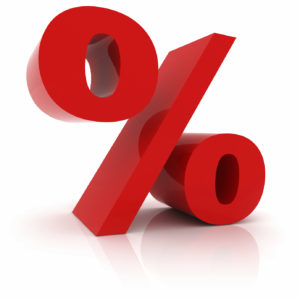 manufacturing reading and that was much weaker than last month. The reading for last month was 37 and this month the reading came in at 12.
The Mortgage Backed Securities market has generally improved since the data releases and it's being helped by a a moderate rally in German bonds and a sell off in the oil market.  Overall mortgage interest rates for April 27, 2017 remain near their 2017 lows and it appears we should finish out the week at these levels.  However you never know heading into the weekend since tomorrow we have the Chicago PMI reading which can influence the bond market if the reading is not in line with analyst expectations.  Down the road we see the tax reform debate playing a role in the direction of the bond market along with the potential further expansion the Administrations protectionism trade policies with Canada and Mexico.  If the Administration continues to pursue protectionist trade policies it might have a negative affect on the US economy and/or worse cause inflation…..and inflation is bad for bonds.  Mortgage interest rates would rise in an inflationary environment and fall in a deflationary environment.