Mortgage rates for August 10, 2017 are stable and will start the day at similar levels seen on Wednesday.  Simply put; mortgage rates are at their best levels of 2017.  30 year fixed mortgage rates are below 3.875%, 15 year fixed rates are below 3.25% and 7/1 ARM rates are below 3.375% (conforming, zero points).  Mortgage rates for "A" level borrowers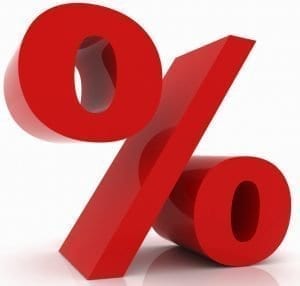 (high credit scores, low loan to home value ratio and low debt to income ratio) are as low as 3.75% on the 30 year fixed loan program (conforming, zero points) and on the 15 year as low as 3.00% (conforming, zero points).
The 10y yield opened the day at the 2.24% level and he 30y FNMA 3.5 coupon opened the day at the 103.32 level.  Mortgage rates look to finish the week at the best levels of 2017.  This morning we had wholesale inflation reports that came in weaker than expected.  Producer Prices came in -0.1 vs expectations 0.1, Core Producer Prices (year over year) 1.8 vs 2.1 and Core Producer Prices (month over month) -0.1 vs 0.2.  Also unemployment claims came in higher than expected; 244k vs expectations of 240k.  As mortgage rates respond to the weaker overall data from the last few weeks we're seeing refinance mortgage application volume in California pick up. 
Later today we have the 30y bond auction and tomorrow we have the anticipated Core CPI report.  Next week is another light week in terms of economic reports however there are a few important ones; Retail Sales, Philly Fed Business Index, Industrial Production and Consumer Sentiment.  The Core CPI report on Friday might set the tone for next week as this is a key indicator of inflation.  A weak number might push the 10y yield below 2.21% which would be a positive for mortgage rates.
If you are looking to refinance your current mortgage or purchase a new home please be sure to give us a call at 1-800-550-5538. We offer industry low mortgage rates and top notch customer service.