Mortgage rates for August 14, 2017 are set to start the day at similar levels seen on Friday.  With no major economic reports on the calendar today the bond market will probably continue to digest last weeks data.  30 year fixed mortgage rates are below 3.875%, 15 year fixed rates are below 3.25% and 7/1 ARM rates are below 3.375%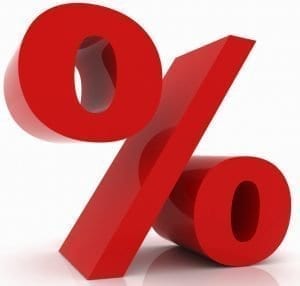 (conforming, zero points). Mortgage rates for "A" level borrowers (high credit scores, low loan to home value ratio and low debt to income ratio) are as low as 3.75% on the 30 year fixed loan program (conforming, zero points) and on the 15 year as low as 3.00% (conforming, zero points).
The 10y yield opened the day at the 2.22% level and he 30y FNMA 3.5 coupon opened the day at the 103.17 level.  Mortgage rates continue to be at their best levels of 2017.  While there are no major economic reports being released today; later in the week we have Retail Sales, Import and Export Prices; on Wednesday we have Housing Starts and Building Permits; on Thursday we have the Philly Fed and Industrial Production and on Friday we have Consumer Sentiment.  California refinance mortgage rates remain low and loan volume is starting to pick up.  15 year fixed mortgage rates seem to be a bit more popular than usual as lenders are currently very aggressive with this shorter term mortgage.
If you are looking to refinance your current mortgage or purchase a new home please be sure to give us a call at 1-800-550-5538.  We offer industry low mortgage rates and top notch customer service.