Mortgage rates for August 16, 2017 are set to start the day at similar levels seen on Tuesday. The first two days of the week bond yields jumped higher to start the day however today bond yields are generally flat at the opening.  30 year fixed mortgage rates should start the day below 4.00%, 15 year fixed rates below 3.25% and 7/1 ARM rates below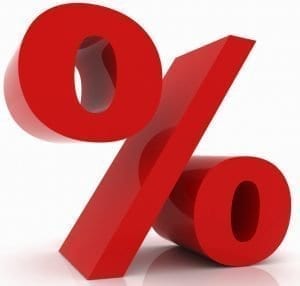 3.375% (conforming, zero points)-the cost to obtain these rates will be higher today compared to yesterday. 
Mortgage rates for some "A" level borrowers (high credit scores, low loan to home value ratio, low debt to income ratio and no cash out) are as low as 3.75% on the 30 year fixed loan program (conforming, zero points) and on the 15 year as low as 3.00% (conforming, zero points).  The 10y yield opened the day at the 2.27% level and the 30y FNMA 3.5 coupon opened the day at the 103.02 level.  Mortgage rates are just above their 2017 lows.
This morning we had the Mortgage Market Index, MBA Refinance Index, MBA Purchase Index, Building Permits along with the Housing Starts number – no real surprises; some were stronger than expected and some readings were weaker than expected.  The average MBA 30 year fixed mortgage rate was 4.12% (FYI – we are way below this).  Later today we have the FOMC meeting minutes which may move the market.
As we move toward the end of the week we have the Philly Fed Business Index, Industrial Production, Weekly Jobless Claims and on Friday we Consumer Sentiment.
If you are looking to purchase a new home or refinance your current mortgage please be sure to contact us directly at 1-800-550-5538 for a no cost – no obligation quote.
UPDATE
Here are some items from Reuters concerning the Fed Minutes:
RTRS- SOME VOTING POLICYMAKERS SAID FURTHER INTEREST RATE HIKES SHOULD WAIT UNTIL THERE WERE SIGNS INFLATION WOULD RISE TO FED'S 2 PCT TARGET
RTRS – SOME POLICYMAKERS WERE PREPARED TO ANNOUNCE AT JULY 25-26 MEETING A STARTING DATE FOR WINDING DOWN OF BALANCE SHEET – MINUTES
RTRS- FED POLICYMAKERS HELD WIDE-RANGING DEBATES OVER INFLATION OUTLOOK, STOCK PRICES AND FINANCIAL STABILITY – JULY 25-26 POLICY MEETING MINUTES