Mortgage Rates for August 2, 2017 will start the day near their best levels of 2017 as the market resumes a downward push after a nice bond rally yesterday.  30 year fixed mortgage interest rates are below 4.00%, 15 year fixed rates are below 3.25% and 7/1 ARM rates are below 3.50% (conforming, zero points).  After a volatile month in July, Mortgage Backed Securities (MBS) and mortgage rates are enjoying a nice start to the month of August as investors move back into bonds.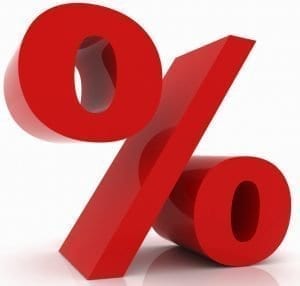 The 10y yield opened the day at the 2.27% level, and the 30 year FNMA 3.5 coupon started the day at the 103.13 level.  This morning we had the MBA Purchase index and the MBA Refinance index and both came in below expectations.  According to the report the average 30 year fixed rates (with points) is 4.17% – FYI we're below that!  After hitting their best levels of the year in June, mortgage rates generally moved up in the month of July however that trend seems to be reversing course.
Also this morning we had the ADP jobs report.  Analyst expectations were for a reading of 185,000 new jobs created however the reading came in just below that (178,000 new jobs created).  Later this morning we have the New York ISM and tomorrow we have the weekly unemployment claims, Factory orders (ex-transportation) and ISM N-Mfg PMI.  
Friday is the big jobs report and we'll be keeping an eye on the wages earned and hours worked component.  Expectations are for a reading of 183,000 new jobs created.  If the headline number is low, wages and hours worked are lower than expected it might spark and end of the week bond rally.  California refinance and purchase volumes will most likely increase if we can see further improvements to mortgage rates in the coming weeks.
If you are looking to refinance your current mortgage or purchase a new home please be sure to give us a call at 1-800-550-5538.  We have a top rating with the Better Business Bureau and a top rating with the Business Consumers Alliance along with industry low mortgage rates.