Mortgage rates for August 24th, 2017 are starting the day at similar levels seen on Wednesday.  Yesterday there was the MBA Purchase Index, MBA Refinance Index, Oil and New Home Sales.  Before we head into the weekend we're seeing 30 year fixed mortgage rates below 3.875%, 15 year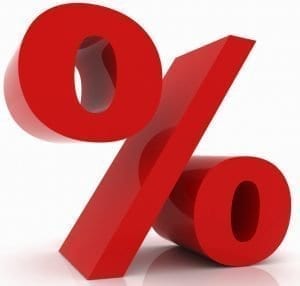 fixed rates below 3.25% and 7/1 ARM rates below 3.375% (conforming, zero points) – the cost to obtain these rates will be similar to yesterday.
Mortgage rates for some "A" level borrowers (high credit score, low loan to home value ratio, low debt to income ratio and no cash out) are as low as 3.625% on the 30 year fixed rate loan program (conforming, zero points) and on the 15 year as low as 3.00% (conforming, zero points).  Mortgage rates continue to be at their best levels of the year as we move towards the end of summer and the start of 2017-2018 school year.  July and August are typically slow months for lenders and as we move into September and eventually October loan volumes generally pick up.
The 10y yield opened the day at the 2.18% level and the 30y FNMA 3.5 coupon opened the day at the 103.30 level. Today we had Initial Jobless Claims which came in a bit lower than expected and Existing Home Sales which was weaker (5.44 vs. 5.57).  Overall the data had very little influence over the market.  While 30 year fixed rates are attractive right now it appears lenders are being most aggressive with 20 year and 15 year fixed mortgage rates.
If you are considering a refinance or looking to purchase a new home please be sure to give us a call at 1-800-550-5538 for a no cost – no obligation quote.  We offer industry low mortgage rates and top notch customer service.