Mortgage rates for August 28th, 2017 are starting off the week at similar levels seen last week.  Outside of the winter holidays the week before labor day is usually the slowest of the year in the industry as well as a usually quite bond market as traders take off towards the end of the week for the long holiday weekend.  There are no major economic reports today however later this afternoon we have the 5 year auction.  It's not typically a market mover but good to always keep an eye on the results.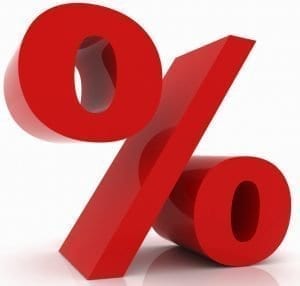 Today we're seeing 30 year fixed mortgage rates below 3.875%, 15 year fixed rates below 3.25% and 7/1 ARM rates below 3.375% (conforming, zero points) – the cost to obtain these mortgage rates are slightly improved compared to yesterday.
Mortgage rates for some "A" level borrowers (high credit score, low loan to home value ratio, low debt to income ratio and no cash out) are as low as 3.625% on the 30 year fixed rate loan program (conforming, zero points) and on the 15 year as low as 2.875% (conforming, zero points).   The 10y yield opened the day at the 2.17% level however since this morning it has moved down to the 2.16% level as it did on Friday. The 30y FNMA 3.5 coupon opened the day at the 103.38 level and moved up to the 103.40 level – similar to Friday's move as well.
There is a report out this morning that the US Trade Deficit widened in July as retail inventories fell.  The Commerce Department reported that the trade gap increased 1.7 % to $65 billion in July.  And due to a significant tumble in shipments of motor vehicles; exports declined 1.3%.
If you are considering a refinance of your current mortgage or the purchase of a new home please be sure to contact us directly at 1-800-550-5538.