Mortgage rates for August 29th, 2017 are improving due to North Korea's launch of a missile over Japan.  Today we had the CaseShiller reading, Consumer Confidence and the 7yr Note Auction.  We're seeing 30 year fixed mortgage rates below 3.875%, 15 year fixed rates below 3.25% and 7/1 ARM rates below 3.375%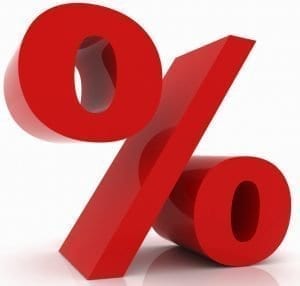 (conforming, zero points) – the cost to obtain these mortgage rates is improved compared to yesterday.  If, and this is a big "if" the bond market continues to rally the next few days we may see the above rates move down to the next level.
Mortgage rates for some "A" level borrowers (high credit score, low loan to home value ratio, low debt to income ratio and no cash out) are as low as 3.625% on the 30 year fixed rate loan program (conforming, zero points) and on the 15 year as low as 2.875% (conforming, zero points).   The 10y yield opened the day at the 2.10% level however since this morning it has moved up to the 2.13% level. The 30y FNMA 3.5 coupon opened the day at the 103.60 level and has since moved down to the 103.50 level.
As mentioned today we had the CaseShiller reading which came in slightly lower than expected, Consumer Confidence was slightly stronger than expected and the 7yr Note auction.  The big news is North Korea which launched a missile over Japan last night.  If tensions escalate we may see bond market yields move even lower as we head into the long three day weekend.  Keep in mind; today's move and any other future move in bonds as a result of North Korean tensions will reverse quickly when/if those tensions are resolved.  That means mortgage rates could easily reverse course.
If you are looking to refinance or purchase a new home please be sure to call us at 1-800-550-5538 for a no cost – no obligation quote.