Mortgage rates for August 3, 2017 will remain stable as the bond market continues to move sideways ahead of the BLS jobs report on Friday.  30 year fixed mortgage interest rates continue to be below 4.00%, 15 year fixed rates are below 3.25% and 7/1 ARM rates are below 3.375% (conforming, zero points).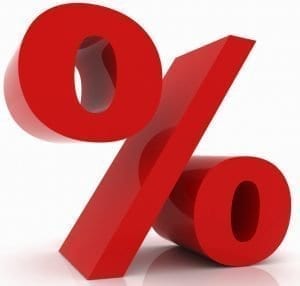 The 10y yield opened the day at the 2.24% level, and the 30 year FNMA 3.5 coupon started the day at the 103.08 level.  This morning the weekly unemployment claims came in lower than expected (242k vs 240k) however the continued claims came in higher than expected (1.968 vs 1.955).  Later this morning we have the ISM n-mfg and Durables ex-transports.  
The best mortgage rates of 2017 are here for some lenders as some economic reports are starting to disappoint.  Especially disappointing was the significant drop in auto sales; some are calling it a "collapse" as car buyers abandon the once thriving market.  It's rare that auto sales affect mortgage bonds but yesterday's report did help bonds rally most of the day.
Tomorrow is the BLS jobs report and analyst are expecting 183,000 new jobs which is lower than the 222,000 jobs created last month.  Hours worked is expected to come in at 34.5 and wages at 0.3.  With the rally in bonds this week it's going to take a very weak report for bonds to move lower.  A strong report might send bonds back to previous elevated levels.  
If you are looking to refinance your current mortgage or purchase a new home please be sure to contact us directly at 1-800-550-5538 for a no cost – no obligation quote.  We offer industry low interest rates and top notch customer service.