Mortgage rates for August 31st, 2017 remain stable heading into the long holiday weekend.  Yesterday we had the MBA Purchase Index, MBA Refinance Index, ADP National Employment and preliminary GDP.  Today's data includes Personal Consumption, Core PCE, Weekly Jobless Claims, Chicago PMI and Pending Home Sales.  The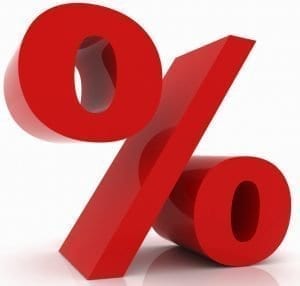 monthly Jobs report tomorrow, along with the ISM reading, it's unlikely we'll see any significant improvements in the bond market/mortgage rates during the day today.  
As of this morning we're seeing 30 year fixed mortgage rates below 3.875%, 15 year fixed rates below 3.25% and 7/1 ARM rates below 3.375% (conforming, zero points) – the cost to obtain these mortgage rates is similar to yesterday.
Mortgage rates for some "A" level borrowers (high credit score, low loan to home value ratio, low debt to income ratio and no cash out) are as low as 3.625% on the 30 year fixed rate loan program (conforming, zero points) and on the 15 year as low as 2.875% (conforming, zero points).   The 10y yield opened the day at the 2.14% level before moving down to the 2.12% level and the 30y FNMA 3.5 coupon opened the day at the 103.51 level before moving to the 103.6o level.
This morning we had Personal Consumption (stronger compared to last month), Core PCE (inline with expectations), Weekly Jobless Claims (236K), Chicago PMI (58.9 vs 58.5) and Pending Home Sales (tad bit lower compared to last month).  The PCE report is one of the Fed's favorite inflation gauges.  The year over year measure was actually lower than the previous reading at 1.4%….well below the 2.00% target the Fed currently is pushing for.
If you are looking to refinance your current mortgage or purchase a new home please be sure to give us a call at 1-800-550-5538.  We offer industry low mortgage rates and top notch customer service.