Mortgage rates for August 4, 2017 appear to be heading into the weekend at their best levels of 2017.  Simply put – this is the best time in nearly a year to lock in a mortgage rate.  So if you've been waiting to move forward with a purchase or a refinance of your current mortgage, now is a great time to move forward.  30 year fixed mortgage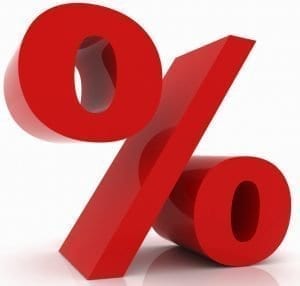 interest rates continue to be below 4.00%, 15 year fixed rates are below 3.25% and 7/1 ARM rates are below 3.375% (conforming, zero points).  
The 10y yield opened the day at 2.22% however after a stronger headline number from the BLS jobs report it quickly moved to 2.25%.  The 30y FNMA 3.5 coupon opened the day at the 103.22 level and post jobs report moved down to 103.14.  Mortgage rates overall have had a great week as we've seen them move down to the best levels of 2017.  Will that continue into next week?  Difficult to say; mortgage rates are very susceptible to market news.  Considering the strong move in bonds recently this moderate selling is expected even if the jobs report was not strong than expected.
The headline number for the BLS jobs report (Non-Farm Payrolls) came in at 209k new jobs vs expectations of 183k jobs created.  The previous month was revised upward from 222k to 231k.  The equally important part (actually some say more important part) of the BLS jobs report is the hours worked and wages.  Both these came in at expectations so that was a little bit of "good news" for bonds.  Later today we hear from the Dallas Fed so if there are any significant development from that we'll update the post.
If you are looking to refinance your current mortgage or purchase a new home please be sure to contact us directly at 1-800-550-5538.  We offer industry low mortgage rates and top notch customer service.  We also have a top rating with the Better Business Bureau and the Business Consumers Alliance.