Mortgage rates are starting off the week at similar levels seen on Friday.  Absent of significant economic data this morning, the bond market continues to move sideways (generally speaking).  Since mid July the 10y yield has moved between 2.23% – 2.31%.  30 year fixed mortgage rates continue to be below 4.00%, 15 year fixed rates are below 3.25% and 7/1 ARM rates are below 3.375% (conforming, zero points).  Some A paper borrowers (high credit scores, low loan to home value ratio and low debt to income ratio) are as low as 3.75% on the 30 year fixed loan program (conforming, zero points) and on the 15 year as low as 3.125% (conforming, zero points).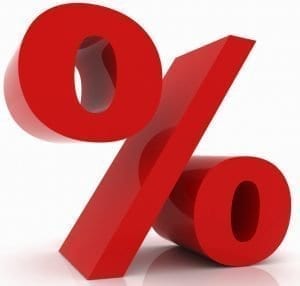 The 10y yield opened the day at the 2.27% level and the 30y FNMA 3.5 coupon opened the day at the 103.16 level.  Not much on the calendar today for economic data news; later today we have a 52-week auction and in the afternoon a 52-week auction.  On Tuesday there is a 3yr Auction.  Wednesday is a bit more active with the MBA purchase index, MBA refinance index, Labor Costs, Wholesale Inventories, Oil and the 10yr-note auction.  Mortgage rates still remain at some of the best levels in 2017.
Later in the week we Core Producers Prices, Jobless claims, 30y bond auction and on Friday Core CPI.  Similar with the last few months; bond market investors will be looking to developments with the ECB and Washington DC this week for direction.    
Are you looking for a reputable mortgage company for your next mortgage transaction?  JB Mortgage Capital, Inc. has the highest rating with the Better Business Bureau, the highest rating with the Business Consumer Alliance and we have over 13 years of experience providing low rate mortgages to our clients.  We offer industry low rates with top notch customer service.  Contact us directly at 1-800-550-5538.
UPDATE FROM REUTERS:
RTRS – FED'S BULLARD SAYS RECENT INFLATION OUTCOMES HAVE BEEN UNEXPECTEDLY LOW
RTRS – FED'S BULLARD SAYS UPWARD PUSH ON INFLATION LIKELY TO BE SMALL EVEN IF UNEMPLOYMENT RATE FALLS SUBSTANTIALLY