Mortgage rates for August 8, 2017 are going to start the day at similar levels seen yesterday.  30 year fixed mortgage rates continue to be below 4.00%, 15 year fixed rates are below 3.25% and 7/1 ARM rates are below 3.375% (conforming, zero points).  A select few "A" level borrowers (high credit scores, low loan to home value ratio and low debt to income ratio) are as low as 3.75% on the 30 year fixed loan program (conforming, zero points) and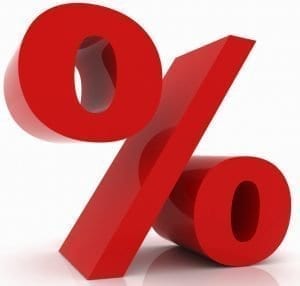 on the 15 year as low as 3.125% (conforming, zero points).
The 10y yield opened the day at the 2.26% level and moved to the 2.28% level shortly after.  The 30y FNMA 3.5 coupon opened the day at the 103.05 level.  There is no significant economic data today and later today there is the 3yr Note auction.  After a slow first six months  California refinance application volume is starting to pick up as homeowners seek to lock in the lowest mortgage rates of the year.  Overall mortgage rates have been fairly stable as they've hit their 2017 lows.  An interesting bit of news out of the Bureau of Labor Statistics is that current job openings are at an all time high.  In other news CoreLogic reports that delinquency rates are the lowest in nearly a decade.  
If you are looking to refinance or purchase a new home please be sure to give us a call at 1-800-550-5538.  We offer industry low mortgage rates and top notch customer service.  We have a top rating with the Better Business Bureau and the Business Consumer Alliance.