Mortgage rates for December 21, 2017 are higher as we enter the final legs of the holiday season.  Typically rates are higher between now and Jan 2nd as operations slow and bond traders go on vacation.  With the passage of the tax reform bill we should now see bond markets trade more closely with econ data rather than a mix of econ data and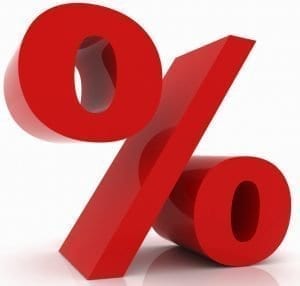 what the tax reform bill will look like.  The 10y yield opened the morning trading session at the 2.48% level and will most likely remain at these levels until early next year (unless something big happens).  Today we had the GDP along with the Philly Fed Index and on Friday we have Core PCE, Durable Goods, New Home Sales, Consumer Spending and Personal Income.  The bond market is closed Friday and most lenders are at a half day due to the Christmas holiday. 
Currently we're seeing 30 year fixed mortgage rates remain below 4.00%, 15 year fixed rates below 3.50% and 7/1 ARM rates are currently elevated at levels that make them less attractive (the cost to obtain these mortgage rates will be similar to last week).  Mortgage rates for some "A" level borrowers (high credit score, low loan to home value ratio, low debt to income ratio and no cash out) are as low as 3.75% on the 30 year fixed rate loan program (conforming, 1 point) and on the 15 year as low as 3.125% (conforming, 1 point).  As mentioned the 10y yield started off the day at the 2.48% level and the FNMA 30y 3.5  coupon started off the day at the 102.06 level.
Call us today for a no cost – no obligation quote at 1-800-550-5538.  We offer industry low mortgage rates and have a top rating with the Better Business Bureau and the Business Consumers Alliance.