Mortgage rates for December 3rd, 2018 – The 10y yield opened the day at the 3.04% level and Mortgage Backed Securities (MBS) opened in negative territory following the announcement that there will be a temporary trade "truce" between the United States and China as a result mortgage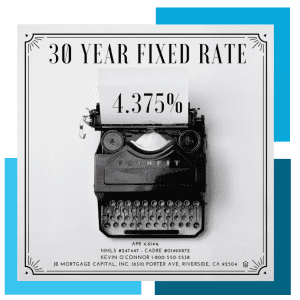 rates will be under pressure this morning. Bonds have sold off while stocks and oil have moved higher. November was a great month for the bond market and mortgage rates and that trend might continue if the economic data continues to weaken. If it doesn't weaken and the exact opposite happens look for a repeat of September where yields moved from the 2.80% level all the way up to 3.20%.
As for economic reports; today we have Construction Spending for October, ISM Manufacturing PMI for Nov, IS Manufacturing Prices Paid for November and Car sales for November. On Tuesday we only have one economic report and that is the ISM-New York Index for Nov. Looking at Wednesday we have the MBA Purchase Index, Refinance Index and Mortgage Index. In addition we have the ADP Employment report and ISM Non-Manufacturing PMI for November. Thursday we have Challenger Layoffs and Factory Orders. Friday is the big day with the BLS Employment report which will include the number of jobs created along with earned wage data.
Currently we are seeing great fixed mortgage rates: 30 year fixed mortgage rates below 4.50%. 20 year fixed mortgage rates below 4.375% and 15 year fixed rates below 3.75%.  Mortgage rates adjust daily; sometimes they adjust multiple times in a day when the bond market is volatile. At JB Mortgage Capital, Inc. we offer residential mortgage loans on 1-4 unit properties for both purchase and the refinance of a current mortgage. We have loan programs for both fixed rate mortgages and adjustable rate mortgages.  
Call us today for a no cost – no obligation quote at 1-800-550-5538.  We offer industry low mortgage rates, the latest technology and have a top rating with the Better Business Bureau. And when you work with us you'll work with the same person from application to closing. One person; not 3,4 or even 5 like most mortgage companies.
Check out – California home loan rates:
"First and foremost – you'll work with one person from beginning to end. Many mortgage companies pass you from one department to the next during the loan process. This can cause delays and issues for the borrower. Second; we take the time to make sure we review your information to find the best possible loan product. We put the clients needs first and work diligently to meet the needs of the clients. We're a mortgage company that has years of experience and a wealth of knowledge about the mortgage industry and we are open to sharing that with our clients. That's one of many reasons why we have an "A+" rating with the Better Business Bureau a "AAA" rating with the BCA and a five star rating with Zillow and Mortgage101. We provide conforming loans, jumbo loans and FHA loans for clients that are looking to refinance or purchase a new home loan on 1 to 4 unit residential properties. Our loan programs provide opportunities for retired and self-employed borrower's to secure a new home loan rate and industry low terms. From zero cost loans to buying down the interest rate; we'll review all the options with you and answer any questions you may have."