Mortgage rates for February 2, 2018 are going to be at some of the highest levels we've seen as the 10y yield approaches 2.90%.  After the employment report the 10y pop'd to the 2.85% level and the Dow Jones Industrial sold off heavily.  Today we had BLS employment report, Wages and Factory orders.  Some aspects of these reports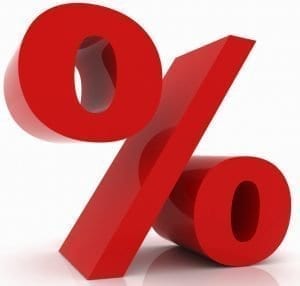 were inline with expectations and others were a bit higher.  Factory orders posted their 5 months of gains.  The market appears to be just selling for the sake of selling.  There is no way of knowing exactly when this will stop but in the past it has sometimes signaled that we're getting near the end of the boarder move up in yields.  If so then the next question is; will there be a leveling off of yields, a slow move back down in yield or lastly a rapid move down?
Currently we're seeing 30 year fixed mortgage rates below 4.375%, 20 year fixed mortgage rates below 4.125% and 15 year fixed rates below 3.75%.  Mortgage rates for some "A" level borrowers (high credit score, low loan to home value ratio, low debt to income ratio and no cash out) are as low as 4.125% on the 30 year fixed rate loan program (conforming, 1 point), 20 year fixed 3.875% (conforming, 1 point) and on the 15 year as low as 3.50% (conforming, 1.25 points).  As mentioned the 10y yield started off the day at the 2.85% level and the FNMA 30y 3.5  coupon started off the day at the 100.23 level.
Call us today for a no cost – no obligation quote at 1-800-550-5538.  We offer industry low mortgage rates and have a top rating with the Better Business Bureau and the Business Consumers Alliance.