Mortgage rates for July 10, 2017 are set to start the day a bit improved from Friday as the bond market begins the day in positive territory.  30 year conforming fixed rates are still below 4.00% and 15 year fixed conforming rates are still below 3.25% (zero points).  Also 5/1 ARM conforming rates are below  (zero points).  The 10y yield started the day at the 2.36% level and the Fannie Mae 3.5 coupon started the day at he 102.50 level.  It's not a huge or even a medium sized rally but nonetheless we'll take what we can get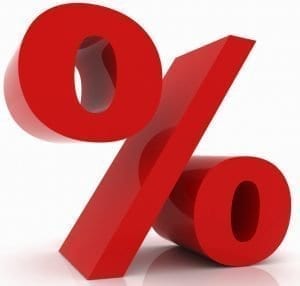 after the last 8 days.  And why are bonds improving this morning?  Europe; the European bond market has pulled back from the higher levels seen on Monday.
For some mortgage lenders both purchase and refinance loan volume has slowed recently after a surge in applications during the previous month.  The best mortgage rates in California are just off their 2017 lows as lenders look for the bond market to reverse course (or at a bare minimum settle down).  There is a 52 week auction later today but no significant economic data reports until tomorrow (Wholesale sales and Wholesale Inventories).  On Wednesday we have the MBA Purchase index, oil and the 10 year auction.  Thursday we have the Core Producer Prices, jobless claims and a 30 year government bond auction.  Friday is Retail Sales, Core CPI and Industrial Production.
If you have any questions and/or would like a quote please be sure to contact us directly at 1-800-550-5538.  We're happy to answer any questions you might have and if you want a no cost – no obligation quote we'll do that too.  We have a top rating with the Better Business Bureau and the Business Consumers Alliance.