Mortgage rates for July 12, 2017 are set to open the day at better levels as the bond market continues to rally this week.  30 year fixed conforming rates are set to open below 4.00% and 15 year fixed conforming rates are set to open below 3.375% (zero points).  If the bond market stays positive for the day it will mark the third straight day of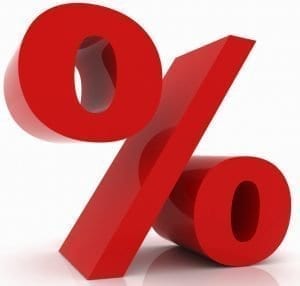 improvements; albeit small improvements.  The 10y yield opened the day at the 2.35% level and quickly moved down to the 2.33% level over comments Janet Yellen made hit the news wires (see below).  The FNMA 3.5 coupon opened at 102.45 level and quickly improved to 102.59 and Yellen's comments hit the news wires.  If the bond market can continue to rally the next few days we may get closer to the best mortgage rates of the year.
This morning we MBA Purchase and MBA Refinance index – both reading came in lower than expected as applications for new loans slowed in the latest survey.  Refinance activity remains slower than purchase loan volume which is normal when rates move off their lows.  Later today we have the Crude Oil inventories and the 10y auction (anything major will update the post).  
The big "news" of the morning is the advance release of Janet Yellen's prepared remarks.  Her prepared comments are clearly "Dovish" (which is bond friendly) and because of that bonds are having their biggest rally in weeks.   Europe is still important, but her comments this morning are having a much needed positive effect on the market.
Here are the highlights of Janet Yellen's prepared remarks per Reuters:
RTRS – FED'S YELLEN SAYS IN PREPARED TESTIMONY TO CONGRESS THAT CURRENT PATH OF ECONOMY EXPECTED TO WARRANT FURTHER GRADUAL INCREASES IN THE FEDERAL FUNDS RATE
RTRS – YELLEN SAYS FED WOULD NOT NEED TO RAISE RATES 'ALL THAT MUCH FURTHER' TO REACH CURRENT LOW ESTIMATES OF THE NEUTRAL FED FUNDS RATE
RTRS – YELLEN SAYS FED LIKELY TO IMPLEMENT BALANCE SHEET REDUCTION PLAN 'THIS YEAR'
RTRS – YELLEN SAYS PROPER SIZE OF BALANCE SHEET DEPENDS ON 'AS-YET-UNKNOWN FACTORS' INCLUDING FUTURE DEMAND FOR BANK RESERVES
RTRS – YELLEN SAYS FED INTENDS TO USE POLICY RATE AS CHIEF MONETARY POLICY TOOL BUT WOULD RESUME USE OF BALANCE SHEET IF WARRANTED BY A 'MATERIAL DETERIORATION' IN ECONOMIC OUTLOOK
RTRS – YELLEN SAYS CAREFULLY MONTORING INFLATION THOUGH ASCRIBES RECENT DIP TO 'A FEW UNUSUAL' PRICE DECLINES FOR PARTICULAR ITEMS
RTRS – YELLEN SAYS SEES 'ROUGHLY EQUAL ODDS' OF FASTER VERSUS SLOWER GROWTH THAN FED CURRENTLY PROJECTS