Mortgage rates for July 13, 2017 are set to be similar to rates seen on Wednesday.  30 year fixed rates are below 4.00%, 15 year fixed rates below 3.25% and 7/1 ARM rates are below 3.50% (conforming, zero points).  The 10y yield is starting off the day at the 2.32% level and the bond market appears to be stable after a decent rally the last three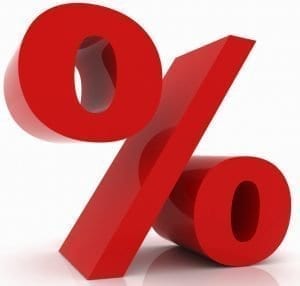 days.  This morning we had the Core Producer Prices index and Jobless claims – CPP came in a bit below expectations and jobless claims were a tad bit higher.  Janet Yellen continues her testimony today and later this after we have the 30 year bond auction.
Current mortgage rates will continue to improve if the bond market remains stable or improves from these levels.  Tomorrow we have the Retail Sales, monthly and yearly Core CPI, Industrial Production and Consumer Sentiment readings.  Next week Europe and the ECB could play a prominent role so we'll have to keep an eye on that as well.  Ideally we would like to see the 10y yield break below the 2.30% level with strong volume and conviction.  A strong move to the downside may signal the market has reversed course and yields may continue to drop.
If you are considering a refinance of your current mortgage or you are looking to purchase a new home please be sure to give us a call at 1-800-550-5538 for a no cost – no obligation quote.  We offer industry low rates, we provide a high level of customer service and we have over 13 years of experience.  Also – our rating with the Bette Business Bureau is "A+", the highest rating possible.