Mortgage rates for July 14, 2017 are set to improve, compared to Thursday's rates, as the bond market starts the morning off in positive territory.  Generally speaking – 30 year fixed rates are below 4.00%, 15 year fixed rates are below 3.25% and 7/1 ARM rates are below 3.50%.  The big news this morning is the weak Retail Sales number along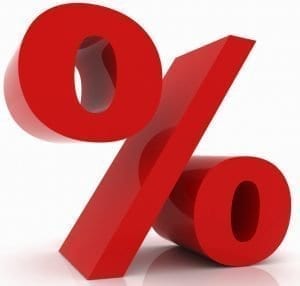 with a weaker reading for the monthly Core CPI.   The 10y yield opened this morning at the 2.33% level and after the Retail Sales and Core CPI posted the yield dropped to the 2.29% level before settling in at 2.30% level.  Post Retail Sales number the FNMA 3.5 coupon is at 102.80.  Bond traders, per CME, now see only a 50% chance the Fed raises rates one more time this year (which is a significant decline from levels seen just a few months ago).
Current mortgage rates remain just above the best levels of 2017 as we end the week and look to next week.  Import Prices, Housing Starts, Building Permits, Philly Fed Index and the 10y auction are on the calendar however the most important even of the week ECB meeting July 20th.  Remember the ECB was the catalyst for bond yields and mortgage rates moving up a few weeks back so it's important we pay close attention to what happens at the next ECB meeting. 
If you are considering a refinance or the purchase of a new home please be sure to give us a call for a no cost – no obligation quote, our direct number is 1-800-550-5538.  We offer both fixed rate mortgages and adjustable rate mortgages and have a top rating for customer satisfaction with the Better Business Bureau.  Check out The Fed And Mortgage Rates for the latest in Fed news that affects mortgage rates.
UPDATE PER REUTERS:
Per the Reuters news wire:
RTRS – FED'S EVANS SAYS LOW U.S. INFLATION IS A SERIOUS POLICY OUTCOME MISS
RTRS – FED'S EVANS SAYS NEED TO DEMONSTRATE A STRONG COMMITMENT TO HITTING INFLATION TARGET SOONER THAN LATER