Mortgage rates for July 17, 2017 are set to start the day at similar levels seen Friday afternoon just before the weekend.  30 year fixed rates are below 4.00%, 15 year fixed rates are below 3.25% and 7/1 ARM rates are below 3.50% (conforming, zero points).  Friday morning bonds rallied however late in the day it fizzled as the 10y yield finished the day near the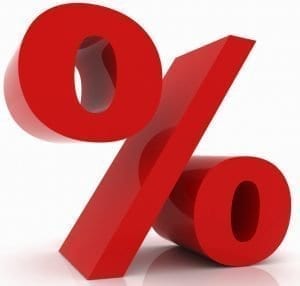 unchanged mark.  This morning we're seeing the 10y yield at the 2.32% level and mortgage bonds are seeing modest improvements from Friday's level.  Current mortgage rates remain just above their best levels of 2017.
This morning we had the New York Manufacturing Index and the reading was a bit softer than expected.  Analyst had expected a reading of 15.00 and it came in at 9.8.  Prices paid were a tad bit higher than expected however the markets reaction has been muted.  Later today there is a 26 week auction and that's it for the day.  The big even this week is in Europe and the European Central Bank (ECB) meeting.  A few weeks ago bond yields jumped after comments made by Mario Draghi and since then bond yields have been at elevated levels.  So all eyes will be on the ECB and Mario Draghi later this week.  As far as this weeks economic data; Tuesday we have Import Prices and Export Prices along with the NAHB housing index, Wednesday we have the MBA Purchase Index,  MBA Refinance Index, Housing Starts and Building Permits.  On Thursday we have the Philly Fed and the 10y note auction.
If you are looking to refinance your current mortgage or if you're thinking of buying a new home please be sure to give us as call at 1-800-550-5538.  We offer industry low mortgage rates, fast closings and top notch customer service.  We've earned a top rating with the Better Business Bureau and the Business Consumers Alliance.