Mortgage rates for July 18, 2017 are set to start the day slightly improved compared to Monday.  Two factors playing in the bond rally this morning; failure of the health care bill in the Senate and the expectation that news out of the ECB later in the week will be bond friendly.  
30 year fixed rates are below 4.00%, 15 year fixed rates are below 3.25%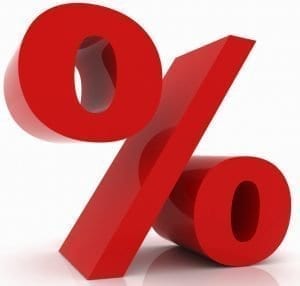 and 7/1 ARM rates are below 3.50% (conforming, zero points).  The 10y yield opened at the 2.30% level however it quickly dropped to the 2.27% level as investors bought bonds in anticipation of bond friendly news out of the ECB.  This is the lowest level in yield we've seen in weeks and mortgage bonds were also rallying to start the day.  Current mortgage rates are just above their 2017 lows as lenders try to attract new business.
This morning we had Import Prices and Export Prices along with the National Association of Home Builders market index.  The Import Prices came in as expected, Export prices were worse and so was the National Association of Home Builders market index.  Tomorrow we have the MBA purchase index, Housing Starts, Building Permits and Oil data….and the ECB meeting starts on Thursday.  All eyes are now focused on what Mario Draghi and the ECB will do when they meet.  Some analyst are saying the move up in yield was an over reaction to the comments Draghi made a few weeks ago and they expect him to make comments that will calm the markets.  
If you are looking for a quote to refinance your current mortgage or purchase a new home please call us directly at 1-800-550-5538.  We offer industry low mortgage rates, fast closings and some of the best customer service you'll find in the mortgage industry.  On top of that we have a top rating with the Better Business Bureau and the Business Consumers Alliance. 
If there are any significant changes later in the day we'll update the post.