Mortgage rates for July 25, 2017 will be slightly worse today as the bond market sells off in advance of the FOMC rate decision tomorrow afternoon.  The 10y yield opened the day approaching the 2.28% level and quickly moved higher to the 2.30% level.  The 30 year FNMA 3.5 coupon was at the 102.91 level and then dropped below 102.80. For some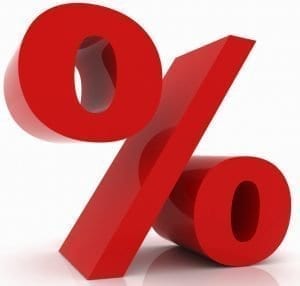 lenders 30 year fixed mortgage interest rates are below 4.00%, 15 year fixed rates are below 3.25% and 7/1 ARM rates are below 3.50% (conforming, zero points).
All eyes are on the FOMC meeting, their rate decision and along with their outlook for the economy.  Tomorrow afternoon is the announcement and most believe the FOMC will not raise short term interest rates.  What most analyst, investors and mortgage lenders will be focused on is the FOMC's outlook for the economy and inflation.  This will most likely have the biggest influence over mortgage rates.
Today we had the CaseShiller index which came in slightly below expectations and Consumer Confidence which came in slightly above expectations.  Along with the FOMC meeting tomorrow we have the MBA Purchase and Refinance Index, New Home Sales, Oil and a 5 year Auction.  On Thursday we have Durable Goods and on Friday we have the Advance GDP number.  Mortgage rates overall have remained just above their 2017 lows as data comes in as expected or just below expectations.  The recent data shows inflation might be easing which is good news for a stable bond market.
If you are considering a refinance or the purchase of a new home please be sure to give us a call at 1-800-550-5538.  We offer a no cost – no obligation quote, we have industry low mortgage rates, we provide top notch customer service and it's all backed by our "A+" rating with the Better Business Bureau.