Mortgage rates for July 3, 2017 are similar to levels seen on Friday.  Due to the July 4th holiday tomorrow the bond market will close early today.  Also some lenders are open however the ones that are generally have a limited staff and are closing early.  Normal operations will return on Wednesday July 5, 2017.  30 year fixed conforming rates are still below 4.00% and 15 year fixed conforming rates are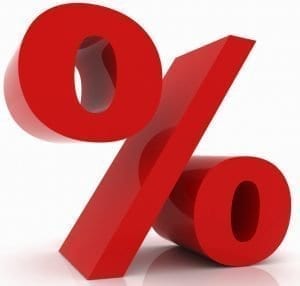 still below 3.25%.  The 10y yield opened up the day at the 2.30% level and the Fannie Mae (FNMA) 3.5 coupon opened up at the 102.65 level.
Today we do have some economic readings; ISM Manufacturing PMI, Prices Paid, and Constructions Spending.  If there are any surprises to the numbers I'll update the post.  Wednesday we have New York ISM and Factory orders. Thursday is the ADP employment report and Friday is the all important BLS Employment report, hours worked and hourly earnings.  We also need to keep an eye on other areas including Washington, Europe and Asia – it's always possible that political/economic news from these segments might influence the market.
With the market just above the best mortgage rates seen in 2017; it's still a good time to take advantage of these historically low mortgage rates.  And if your current loan has Mortgage Insurance  (MI) or Private Mortgage Insurance (PMI) this also might be a great time to consider a refinance of that loan.  Reason is values have gone up which means your loan to value ratio may now be below 80% (80% or below you can get rid of MI and PMI).  If mortgage rates are not below your current rate but you think the value is high enough to get rid of your MI (or PMI) than contact the lender asap and request a review.
If you have any questions or would like a no cost – no obligation quote please be sure to contact us directly at 1-800-550-5538.  Have a great holiday and be safe!