Mortgage rates for July 5, 2017 will be similar to rates and terms seen earlier in the week.  For most top tier transactions 30 year fixed conforming rates are below 4.00% and 15 year fixed conforming rates are below 3.25% however mortgage rates are under pressure after a five day sell off in the bond market.  The 10y yield is starting off the day at the 2.33% level.
It started with the comments made by ECB head Mario Draghi early last week and then the selling bonds didn't stop.  Certainly not a "massive" selloff however it's been noticeable.  The long holiday weekend, four days for some bond traders, did help either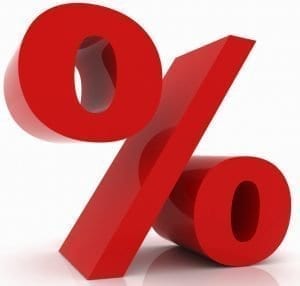 (bond traders are even more cautious heading into a long weekend).  With the bond market under pressure, lenders have been a bit more conservative with rates and terms and that will probably continue the rest of the week even if the bond market starts to recover.  Purchase volume remains moderate for some lenders and FHA refinancing and conforming refinancing remains light.
Later this morning we have the ISM New York and Factory orders and tomorrow we have the ADP jobs report before Friday's big BLS jobs, earnings and hours worked report.   If you are looking for a pre-approval for your next purchase or if you are looking to refinance your current mortgage please contact us directly at 1-800-550-5538 for a no cost – no obligation quote.  We offer industry low mortgage rates and top notch customer service which backed by our A+ rating with the Better Business Bureau.
Update per Reuters News Wire:
RTRS – ECB MIGHT ALSO DROP ONLY PART OF EASING BIAS, LEAVING IN REFERENCE EITHER TO SIZE OR DURATION OF QE, SOURCE SAYS
RTRS – U.S. MAY FACTORY ORDERS EX-TRANSPORTATION -0.3 PCT VS APRIL UNCHANGED (PREV +0.1 PCT)
RTRS – SEVERAL FED POLICYMAKERS WERE CONCERNED RECENT SOFTNESS IN INFLATION MIGHT PERSIST DUE TO LIMITED PASS-THROUGH FROM RESOURCE UTILIZATION.