Mortgage rates for July 6, 2017 are set to open slightly worse this morning as the 10y yield pushes above 2.37%.  30 year fixed conforming rates should remain below 4.00% and 15 year fixed conforming rates should remain below 3.25% however that may not hold if the 10y yield pushes much higher.  As discussed in previous posts; the 10y year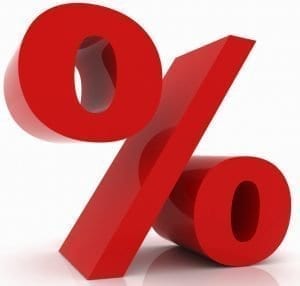 US treasury does not directly set mortgage rates however it does influence them, especially when there is selling in government bonds.
And why are U.S. bonds selling off?  It started with comments from Mario Draghi last week and hasn't stopped since then.  Investors began selling European bonds after he hinted at a reduction of ECB stimulus and the U.S. bond market has followed.  Early this morning there was a French government bond auction that didn't go as planned so yields in Europe pushed higher and it appears that is why we're seeing the 10y push higher this morning.  As mentioned 30 year fixed conforming rates are still below 4.00% however that may chance if the 10y yield moves much higher.
So what needs to happen for the selling in bonds to stop?  Good question that doesn't have an easy answer.  This mornings data came in weaker than expected; ADP came in at 158k jobs created and the expectations were for 185k jobs created. Also jobless claims came in higher than expected (248k vs expectations of 243k).  Weaker data should help and tomorrow we have the BLS jobs report, hours worked and earnings.  If all three come in below expectations that might put a lid on the selling.  However the biggest thing that needs to happen so that mortgage rates can move back down is European bonds need to stop selling.
If you are looking to purchase a new home or refinance your current mortgage give us a call at 1-800-550-5538 for a no cost – no obligation quote.  We offer industry low mortgage rates, top notch customer service and have an A+ rating with the Better Business Bureau.