This morning was BLS jobs report and the headline number came in stronger than anticipated however wages came in lower and the previous month was revised lower (wages).  Market reaction has been muted and 30 year fixed conforming rates should remain below 4.00% and fixed year fixed conforming rates should remain below 3.25%.  The 10y yield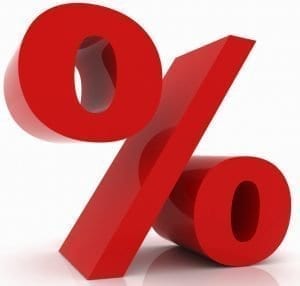 started off the day at the 2.37% level.  The big market influence, European bonds, remains in place as they work through heavy selling pressure that started last week.  Home loan rates will continue to remain just above the best levels of 2017 until the bond market reverses course and European market fears are eased.
Next week we have the following important data points and auctions: Consumer Credit, Wholesale Sales, Wholesale Inventories, 10y Auction, Core Producer Prices, 30y Auction, Retail Sales, Core CPI and Industrial Production.  However keep an eye on European bonds, especially the German 10y Bund which has seen it's yield double in less than a week.  The best mortgage lenders for refinance and purchase transactions may remain a bit cautious with rates until European bond markets settle down.  Does that happen next week?  Impossible to say; we'll just have to wait and see.
Jobs report information per Reuters:
RTRS – U.S. JUNE NONFARM PAYROLLS +222,000 (CONSENSUS +179,000) VS MAY +152,000 (PREV +138,000), APRIL +207,000 (PREV +174,000)
RTRS- U.S. JUNE JOBLESS RATE 4.4 PCT (CONSENSUS 4.3 PCT) VS MAY 4.3 PCT (PREV 4.3 PCT)
RTRS- U.S. JUNE AVERAGE HOURLY EARNINGS ALL PRIVATE WORKERS +0.2 PCT (CONS +0.3 PCT) VS MAY +0.1 PCT (PREV +0.2 PCT) TO $26.25 VS MAY $26.21; JUNE YEAR-ON-YEAR EARNINGS +2.5 PCT
RTRS- U.S. JUNE AVERAGE WORKWK ALL PRIVATE WORKERS 34.5 HRS (CONS 34.4 HRS) VS MAY 34.4 HRS (PREV 34.4 HRS), FACTORY 40.8 VS 40.7, OVERTIME 3.3 VS 3.3