Mortgage rates for October 27, 2017 are set to start off the day better than Thursday after an early morning rally in the bond market.  The 10y yield opened the morning trading session at the 2.46% level and quickly moved down to the 2.42% level as rumors swirled that President Trump favors Powell over Taylor as Fed Chairman. Ideally we'd like to see 10y yield move below 2.42% before the weekend before we can gain confidence in the current rally.  This morning we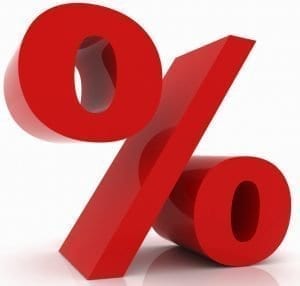 also had the Catalonia independence vote (non-event for the bond market) and the advance GDP reading (GDP came in higher than expected when compared to the most recent revisions however inline with pre-hurricane estimates).
Currently we're seeing 30 year fixed mortgage rates remain below 4.00%, 15 year fixed rates below 3.25% and 7/1 ARM rates below 3.375% (conforming, zero points) to start the day (the cost to obtain these mortgage rates will be slightly better today as the bond market reverse course from it's recent uptrend).
Mortgage rates for some "A" level borrowers (high credit score, low loan to home value ratio, low debt to income ratio and no cash out) are as low as 3.625% on the 30 year fixed rate loan program (conforming, 1 point) and on the 15 year as low as 3.00% (conforming, 1 point).  The 10y yield started off the day at the 2.42% level and the FNMA 30y 3.5  coupon started off the day at the 102.45 level.
Call us today for a no cost – no obligation quote at 1-800-550-5538.  We offer industry low mortgage rates and have a top rating with the Better Business Bureau and the Business Consumers Alliance.  Have a great weekend!