Mortgage rates for September 1st, 2017 will be slightly worse heading into the long holiday weekend.  Yesterday we had the Personal Consumption, Core PCE, Weekly Jobless Claims, Chicago PMI and Pending Home Sales reports. General speaking it was a mixed bag of strength and weakness.  Today we had the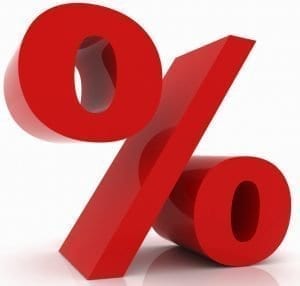 monthly Jobs report, along with the ISM reading and the University of Michigan Consumer Sentiment report.  The strong ISM reading is causing some selling in the bond market which will put pressure on mortgage rates.
As of this morning we're seeing 30 year fixed mortgage rates below 3.875%, 15 year fixed rates below 3.25% and 7/1 ARM rates below 3.375% (conforming, zero points) – the cost to obtain these mortgage rates is slightly higher heading into the long holiday weekend.  Mortgage rates for some "A" level borrowers (high credit score, low loan to home value ratio, low debt to income ratio and no cash out) are as low as 3.625% on the 30 year fixed rate loan program (conforming, zero points) and on the 15 year as low as 2.875% (conforming, zero points).  
The 10y yield opened the day at the 2.11% level before moving up to the 2.16% level after the strong ISM report (2.16% is the highest level all week).  The 30y FNMA 3.5 coupon opened the day at the 103.60 level before moving to the 103.46 level (which is similar to Wednesday's level).  Mortgage rates remain near their best levels of 2017.
To big reports today; one is mostly controlling the market action.  The Jobs report was worse than expected (156k vs expectations of 180k) and so was earnings which came in weaker than expectations.  On top of that revisions to last months data was worse.  Bonds rally on the weak report but quickly reversed course to generally flat on the day.  Also this morning was the ISM Manufacturing PMI which was strong than expected and this has caused the market to selloff this morning.  Playing a role in everything is the fact that it's a long weekend; in fact many bond traders are not in the office and won't be back until next Tuesday so this move is not too surprising.
If you would like a quote on a refinance of your current mortgage or the purchase of a new home please be sure to call us directly at 1-800-550-5538.  We offer industry low rates and outstanding customer service.
Have a great holiday weekend everyone!