Mortgage rates for September 14, 2017  should start off the day at similar levels seen yesterday as the bond market digests the early morning CPI and weekly unemployment reports along with news out of N. Korea.  Yesterday there was the MBA Purchase Index, MBA Refinance Index, the Core Producer Prices report along with a 30 year bond auction. As of this morning we're seeing 30 year fixed mortgage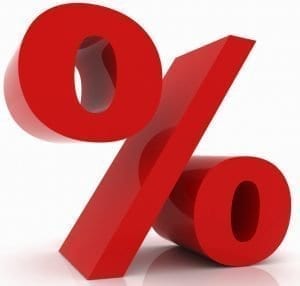 rates below 3.875%, 15 year fixed rates below 3.125% and 7/1 ARM rates below 3.375% (conforming, zero points) – the cost to obtain these mortgage rates should be similar to yesterday.  
Mortgage rates for some "A" level borrowers (high credit score, low loan to home value ratio, low debt to income ratio and no cash out) are as low as 3.625% on the 30 year fixed rate loan program (conforming, zero points) and on the 15 year as low as 2.875% (conforming, zero points).  
It was a volatile morning in the bond market today.  The 10y yield started off the day at the 2.20% level, moved to the 2.22% level after the CPI report and then back down to 2.19% after the weekly unemployment report/news that N Korea was getting ready to launch another missile.  FNMA 30y 3.5 started off the day at the 103.27 level and has been less volatile this morning.  Mortgage rates continue to hold near their 2017 lows.  As mentioned earlier this week traders were looking at a 2.16% yield on the 10y year as a moderately important ceiling; meaning they expect the 10y yield not to go above that level (or at least if it does it will reverse course back below 2.16%).  Now that we've hit a second day above that level and that the 10y hit the 2.21% level bond traders might be rethinking their investment strategies going into next week.
If you are looking to refinance your current mortgage or purchase a new home please be sure to give us a call at 1-800-550-5538.  We offer industry low mortgage rates along with top notch customer service.