Mortgage rates for September 27, 2017 are worse today as the 10y yield hits the 2.30% level earlier this morning.  As of this morning we're seeing 30 year fixed mortgage rates below 3.875%, 15 year fixed rates below 3.125% and 7/1 ARM rates below 3.375% (conforming, zero points) – however the cost to obtain these mortgage rates are higher today due to the bond market selloff.  Yesterday we had the Case Schiller, New Home Sales and Consumer Confidence reports and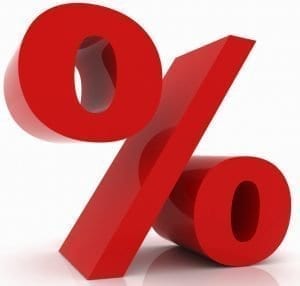 today we had the MBA Mortgage Index, MBA Purchase Index, MBA Refinance Index, Pending Home Sales and Durable Goods.  Tomorrow's economic reports include the GDP report and weekly jobless claims.
Mortgage rates for some "A" level borrowers (high credit score, low loan to home value ratio, low debt to income ratio and no cash out) are as low as 3.625% on the 30 year fixed rate loan program (conforming, zero points) and on the 15 year as low as 2.875% (conforming, zero points).  The 10y yield started off the day at the 2.30% level and the FNMA 30y 3.5  coupon started off the day at the 103.19 level and has since moved lower.  Why the selloff? Various opinions out there and the major suspects are Janet Yellen's speech yesterday and the release of Trump's tax proposals (which many fear will add a significant amount of debt to our already large debt load).  Mortgage rates are under a lot of pressure today and lenders are being very cautious.
Are you considering a refinance of your current mortgage or are you looking to purchase a new home?  Please be sure to give us a call at 1-800-550-5538 for a no cost – no obligation quote.  We offer industry low mortgage rates and top notch customer service.